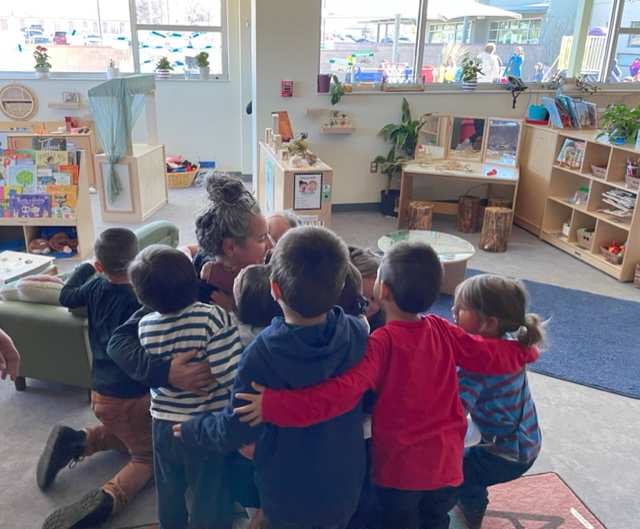 Editor's Note:  Santa Fe early childhood educator Tara Hughes was recently named the New Mexico Teacher of the Year for 2023, the first ECE teacher ever to win the award. Hughes teaches at Nye Early Childhood Center in a four-year-old inclusion classroom (containing both special education and non-special education students). New Mexico Education spoke recently with Hughes about her background, how she came to teaching, and her beliefs about the importance of inclusion. The New Mexico Oil and Gas Association is the title sponsor for the New Mexico Teacher of the Year program for the fifth consecutive year and will support the travel needs and professional development opportunities of Hughes.
New Mexico Education: Tell us a bit about your background, and what led you to early childhood education.
Tara Hughes: I'm originally from Connecticut. My undergraduate degree is in technical theater and studio art. I moved out to New Mexico in 2000 to work for the Santa Fe Opera. I worked as an apprentice on the stage crew. Then they hired me as a carpenter and a welder for the winter months. I stayed on and then I realized what I loved so much about the opera was working with college students and supporting them and teaching them the ins and outs of theater and how to put on a show. I started really falling in love with teaching then, and that's what catapulted me into going into education.
NME: How did you actually make the jump from theater into teaching?
Hughes: I met my husband here when I was at the opera, and we moved to upstate New York, where I started teaching as an educational assistant in a small preschool. It was all neurodiverse children. I saw the collaboration between related service providers and the special education teachers, how they supported families and students. I said to my husband, I think this is what I want to do. I want to go into early childhood special education. And so after that, we moved back to Mexico and I got my master's at New Mexico Highlands University.
I student-taught in an autism specific classroom at Nye, and they hired me as an early childhood special education teacher right after I was done student-teaching. I have been at Nye for nine years.
NME: Can you define the term neurodiverse for our readers?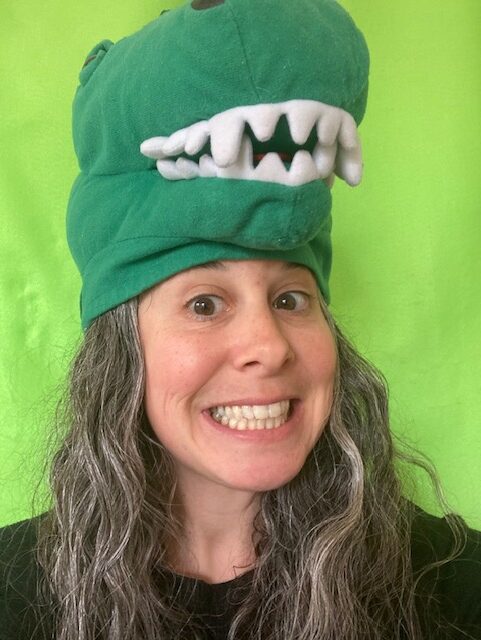 Hughes: It might be a child or a person with autism. It might be a person with Down Syndrome. It might be a person who receives speech and language services. So neuro-divergence is someone whose thinking is a little different. Their brain works a little differently than, as we say, a neurotypical person's brain.
NME: What was it that attracted you specifically to working with neurodiverse students?
Hughes: It is really beautiful to see the differences in students and to watch their progress, watch them flourish and to see the gains that they make. And to work with children to help them understand that everyone learns differently. We can all be successful, we can all learn, and we all have strengths. I love finding those strengths in each child.
NME: Yours is a full inclusion classroom. Can you describe what that means, and why it is important?
Hughes: We're all learning with the same curriculum, learning side-by-side. My neuro typically developing students support my students who are neurodiverse and model language for them. They model friendship skills, they model self regulation. And we all build a really strong community together.
What the inclusion classroom highlights is diversity and understanding each child's differences. My students who are neurotypical come out with the understanding that we all learn differently. There's this understanding, this empathy that grows within each child. What we're looking at for the rest of our lives is being able to have that sense of belonging and understanding of differences. So, the challenges that come along with that is teaching students and teaching children that we're all we're all the same in some ways, but we have to celebrate each other's differences and understand one another.
NME: Have you been able to keep track of some of your students as they've grown older to gauge the impact of having been in your inclusive classroom?
Hughes: I'm fortunate that I have worked with wonderful families who still keep in contact with me, and many of my neurodiverse students are now in inclusion classrooms in elementary school. The work we did at Nye helped them be successful in an inclusion classroom in an elementary school, and provide them with strategies that they can use.
I've talked to parents of my neurotypical students who are now in older grades and they talk about how their child understands those differences now or has a really good friend with Down Syndrome and includes that child in their birthday parties. It's really beautiful to see. I'd like to believe that I helped them understand that those differences should be accepted and celebrated.
NME: Congratulations, by the way, on being the first early childhood teacher to win this honor.
Hughes: Thank you. I am really honored to be able to increase the recognition of early childhood educators.