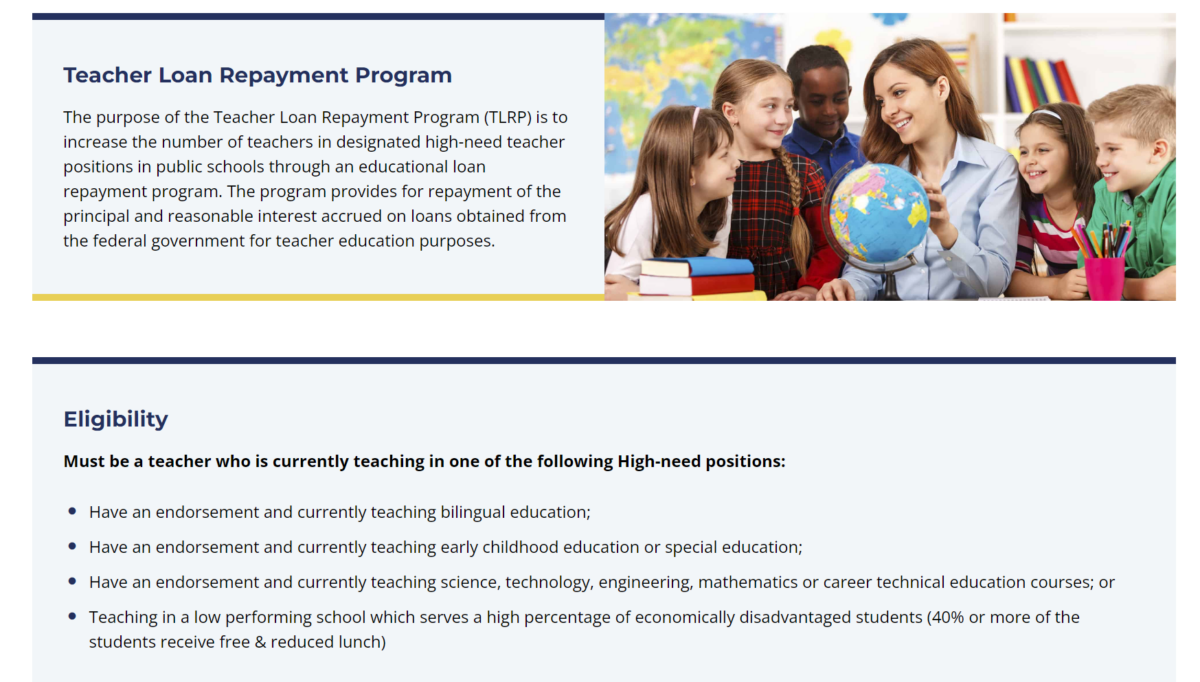 The New Mexico Higher Education Department is encouraging teachers with outstanding student loans to take advantage of the state's Teacher Loan Repayment Program, which is now accepting applications until August 1.
Under the program, licensed teachers in New Mexico may be eligible for up to $6,000 per year for two years. This financial support can be used to pay off their debt and any interest on federal student loans related to their teacher preparation.
Last year, the Teacher Loan Repayment Program received a record number of applications for the second consecutive year. As a result, more than 950 New Mexico teachers were able to benefit from the program. Looking to continue the success of the initiative, this year's budget includes $5 million to the program.
Higher Education Secretary Stephanie M. Rodriguez expressed gratitude for the program, "The Teacher Loan Repayment Program is one of New Mexico's most successful student debt relief programs and an essential tool for supporting our hardworking educators, who have chosen to further their education for the benefit of students." Secretary Rodriguez also thanked Governor Lujan Grisham for her ongoing commitment to supporting educators and encouraged all public K-12 teachers to consider applying.
Recognizing the importance of retaining high-quality teachers throughout the state, Public Education Secretary Arsenio Romero emphasized the significance of the program, "The continuation of this vital program is one of the key components of recruiting and keeping the highest quality teachers throughout the state. This goes a long way toward making New Mexico the prime place to be an educator."
The Teacher Loan Repayment Program offers the possibility of renewal for additional two-year cycles, but any teacher applying for an additional cycle must fulfill their teaching commitment. Preference is given to teachers who graduated from a New Mexico college or university and those from underrepresented backgrounds. Teachers who are already benefiting from the Federal Teacher Loan Forgiveness Program can simultaneously benefit from this program.
To be eligible for the program, teachers must be:
U.S. citizens, New Mexico residents for 12 or more consecutive months
Hold a New Mexico teaching license
Have taught for at least three years in the state
Priority is given to teachers in high-need positions, including those with endorsements and those actively teaching in bilingual education, early childhood education, special education, science, technology, engineering, or math (STEM), career technical education (CTE), or in low-performing schools serving economically disadvantaged populations where 40 percent or more of students receive free and reduced lunch.
Teachers interested in applying for the Teacher Loan Repayment Program are encouraged to submit their applications by 5 p.m. on Tuesday, August 1. Applications can be completed electronically on the New Mexico Higher Education Department's website.
Teachers can contact the agency at Fin.Aid@hed.nm.gov or reach out through the Financial Aid Hotline at 1-800-279-9777 for any questions.