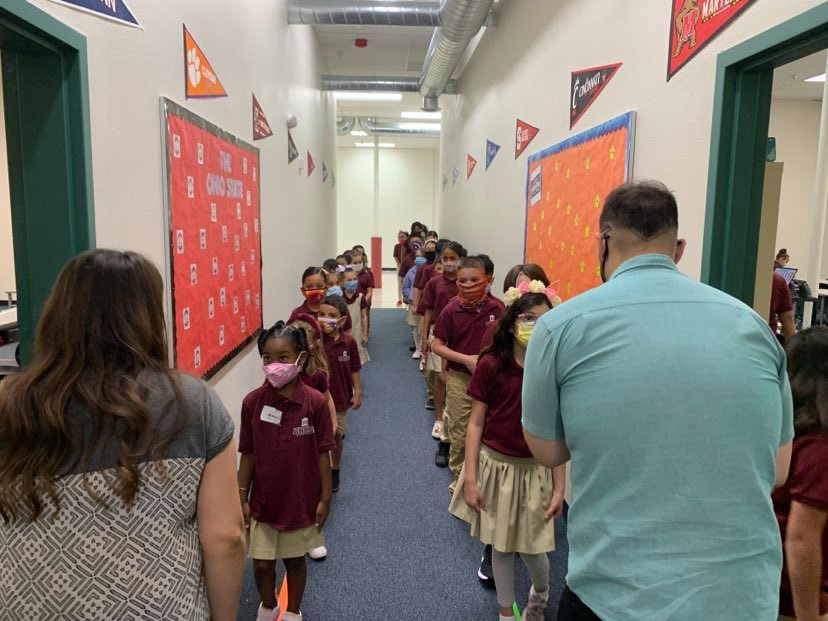 Governor Michelle Lujan Grisham lifted New Mexico's mask mandate at 1 p.m. Thursday, which means public schools have the option for the first time in almost two years of allowing students and staff to attend schools maskless.
Masking policies can now be set by individual school school districts and charter schools.
Lujan Grisham made the announcement during her post-legislative press conference, though the news leaked out in advance of that event.
According to the new public health order, all "public and private educational institutions" serving children in grades PreK-12 "shall continue to adhere to the face covering requirements" outlined by the Public Education Department's Covid-19 toolkit "until the school district, governing local education agency, or private educational institution elects otherwise."
New Mexico Secretary of Education Kurt Steinhaus sent early word of the mandate lifting by email to Public Education Department staff, and charter school and district leaders across the state shortly before the Governor's press conference.
In his email, Steinhaus cited three key data points the governor considered in her decision to end the mandate:
Since January 28, the number of hospitalized New Mexicans has dropped by 37%, down to 446 yesterday.  

New Mexico had been in crisis standards of care, indicating that the pandemic induced burden of disease had outstripped resources to provide care, since late October of last year.  There is a "high likelihood" the state will not need to renew that declaration again in the near future.

Three weeks ago, the state had available only about 30% of the treatments on hand needed to treat high risk New Mexicans with COVID-19. But a new monoclonal antibody treatment that has become available, as well as a growing supply of oral treatments. "We are now at the point where we again have the ability to provide treatment for all New Mexicans who require it.," Steinhaus wrote.
In New Mexico and across the country, mask mandates in schools have become a political flashpoint, with some parents assailing school boards for not pushing to end the mandates, and other parents, and many teachers, urging that the mandates be kept in place.