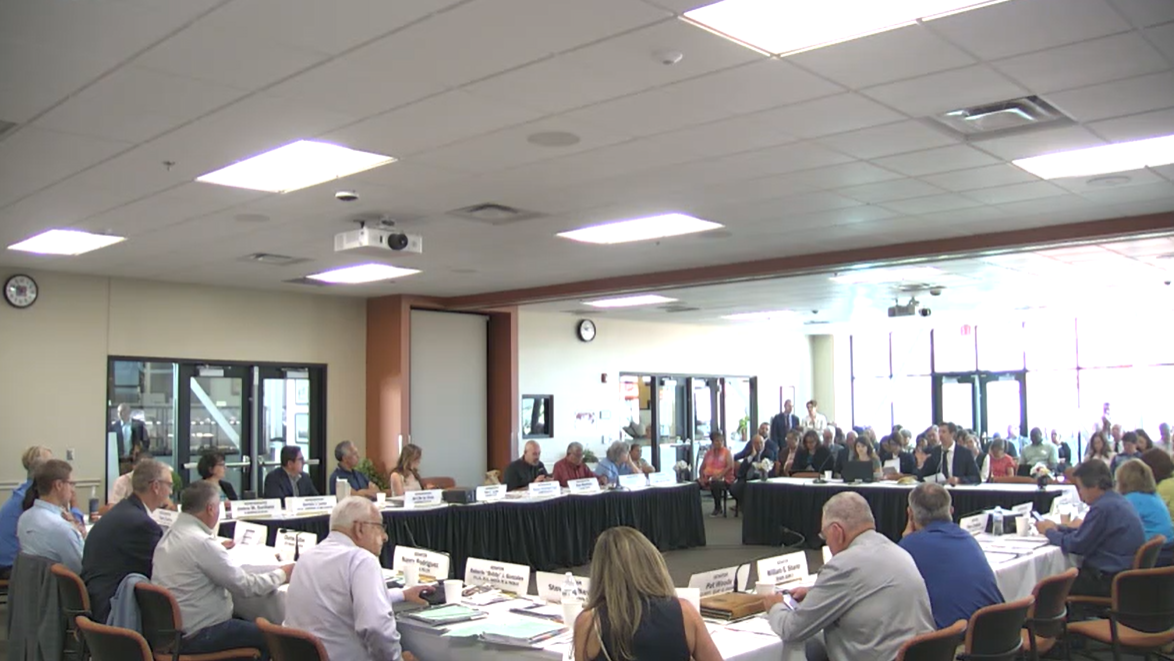 New Mexico's education system is grappling with significant challenges in closing achievement gaps, improving student attendance, and raising test scores. In mid-July the Legislative Finance Committee held a multi-day meeting in Farmington, New Mexico. Legislators used some of Tuesday and most of Wednesday to discuss education in the state, where they spoke with representatives of Farmington Municipal Schools, Navajo Technical University, and analysts with the LFC.
Reading and Math Achievement
New Mexico also faces challenges in student achievement, ranking last in the nation in both reading and math scores for fourth and eighth graders in 2022. According to that report, only about 20 percent of New Mexico's students were considered proficient on the National Assessment for Education Progress (NAEP). in national reading scores.
To address these challenges, New Mexico is investing $21.5 million to train educators on the science of reading and improve early literacy rates. However, according to an analysis conducted by the LFC, the state has not implemented policies that have seen success in other states, such as retaining third graders who do not demonstrate reading proficiency.
In math, New Mexico's performance mirrored its reading scores, ranking last in the nation in 2022. Only 19 percent of fourth graders and 13 percent of eighth graders in the state were considered proficient on NAEP.in national math scores.
According to the analysis, New Mexico is investing $8 million in science, technology, engineering, arts, and math programs, including $5 million to enhance math achievement.
Student Attendance and Chronic Absenteeism
Connor Jorgenson and Amanda Dick-Peddie, both analysts with the LFC, said they are seeing an "alarming increase" in chronic absenteeism in schools. According to their report, the chronic absenteeism rate doubled after the COVID-19 pandemic, increasing to 35 percent of students. According to the report, chronic absenteeism is defined as missing 10 or more school days in a school year. Housing instability was identified as a significant factor contributing to absenteeism, with a staggering 53 percent absenteeism rate among students experiencing housing instability.
The committee discussed the negative impact of chronic absenteeism. According to an analysis done by LFC, chronic absenteeism leads to decreased learning time, higher dropout rates, and lower academic achievement.
While evidence-based strategies to improve attendance, such as targeted transportation programs, immunization, ventilation upgrades, and personalized family outreach, were highlighted, punitive approaches like suspensions for truancy, fines, jail time, or court diversion were noted to be ineffective in improving attendance.
High School Graduation Rates and Options
New Mexico's high school graduation rate in 2021 stood at 77 percent, compared to the national rate of 87 percent. According to an LFC analysis, in order to meet the national graduation rate, New Mexico would need to graduate an additional 2,549 students.
In response to this challenge, the state is allowing students to use options beyond the state test to demonstrate competency for graduation, including nationally recognized tests, portfolios, and career technical pathways. According to the analysis, the state is investing $40 million in career technical education initiatives to engage students, improve graduation rates, and create pathways into the workforce.
Bridging High School and College Education
Dual credit programs have gained significant popularity in the Farmington Municipal School District and across the state, offering high school students an opportunity to simultaneously earn both high school and college credit. According to Milo McMinn, Director of College and Career Readiness for Farmington Municipal Schools, these programs are designed to bridge the gap between secondary and higher education, providing students with a head start on their college journey.
In dual credit programs, students can enroll in college-level courses while still attending high school. According to McMinn, these courses are typically taught by college-approved instructors or are taken at a local college or university. By successfully completing these courses, students not only earn credit towards their high school diploma but also accumulate college credits. Toni Pendergrass, President of San Juan Community College, said dual achievement can significantly reduce the time and cost required to obtain a college degree, making higher education more accessible and affordable for many students.
Delores Becenti, Enrollment Director at Navajo Technical University, said the most appealing aspects of dual credit programs for students is the opportunity for them to explore their academic interests and challenge themselves with college-level coursework. She said it allows students to experience the rigor and expectations of college classes while still benefiting from the support system and structure of high school.
Becenti and Pendegrass asked legislators to increase funding to the dual credit programs.
Becenti also asked if the legislature could help address funding issues at NTU, saying that the university does not get funded by New Mexico for the extra tuition incurred by dual credit students that do not have a Certificate of Indian Blood, she said there is no difference between charging a different cost for out-of-state college students and charging a different cost for students that do not have their certificate. According to Becenti, both New Mexico and Arizona only cover a student's tuition in the amount of a student with their certificate, and not the additional charge for students without the certificate.
All three of the panelists agreed that dual credit can be a crucial tool in narrowing down career choices and majors, enabling students to make more informed decisions about their future academic and professional paths. McMinn told legislators that dual credit programs are instrumental for encouraging students about their future and asked them to continue funding the program, saying that FMS has seen significant improvement with graduation rates among students in dual credit programs.
Progress and Future Directions
Over the past year, New Mexico has introduced measures to address these challenges, including the replacement of K-5 Plus and Extended Learning Time programs with K-12 Plus programs, increased instructional hour requirements for all schools, and expanded early childhood funding.
Despite these efforts, concerns remain regarding the proportion of new school days added to calendars and whether they are being effectively utilized for instructional time.In response to the challenges faced by schools, the PED has identified 218 schools in need of state support or intervention, with 31 classified as more rigorously in need of intervention. The department plans to provide professional development, curriculum, training, and leadership development to these schools.