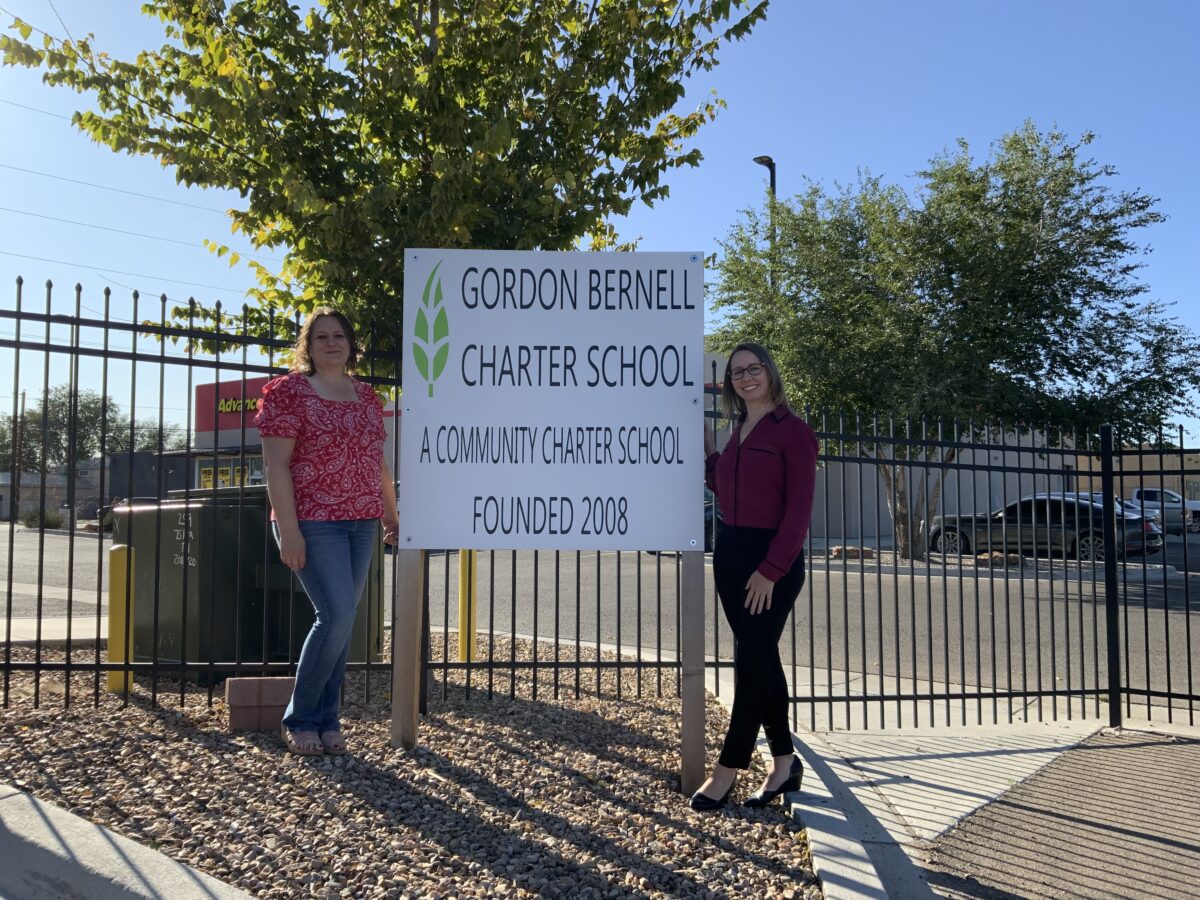 Gordon Bernell Charter School has earned recognition as a quarterfinalist for the Yass Prize, an award given to the school for its commitment to serving non-traditional students. The recognition comes with a $100,000 grant, with the potential to secure an additional $200,000 if the school advances to the semifinal stage.
Founded in 2008, Gordon Bernell Charter School has become a vital educational institution for incarcerated students seeking access to education and career opportunities. Gordon Bernell has a long history of supporting not only juveniles, but also incarcerated adults who are looking to improve their education. The school has done this by partnering with organizations across New Mexico to help create opportunities for incarcerated individuals. Executive Director of Gordon Bernell, Beth Dorado, said the school's mission centers on providing access to education for non-traditional students, offering hope and opportunities for positive change.
A key feature of Gordon Bernell is its status as a charter school, allowing it the flexibility to design and implement programs tailored to the unique needs of its students. Dorado explained that this adaptability has enabled the school to make a significant impact on the lives of students who might have otherwise lacked educational opportunities.
Dorado explained the importance of this flexibility, saying that traditional public schools often encounter challenges in meeting the diverse needs of a large student population. She said charter schools like Gordon Bernell can specialize and focus on specific subsets of the student population, ensuring that their unique requirements are addressed effectively. Dorado explained that for students at Gordon Bernell, many of whom do not think they have a path forward, this flexibility creates an opportunity for them to have a future.
Providing access to education is a fundamental part of the school's mission. Dorado said access to education represents a crucial first step toward a brighter future. The school's role in providing this access is integral to the positive changes and hope that students seek to achieve.
Gordon Bernell Charter School has evolved over the years to serve a broader range of non-traditional students, expanding beyond its initial focus on incarcerated students within the Metropolitan Detention Center. This expansion reflects the understanding that many individuals outside the criminal justice system also require specialized educational support they may not get in a traditional school setting.
The challenges faced by the school mirror the struggles of its student population, who often grapple with unstable living conditions, limited career prospects, and, in some cases, substance abuse and behavioral health issues. The school's approach extends beyond academics to address these real-life challenges and provides their students assistance when navigating life outside of incarceration.
The creation of affordable housing is a long-term goal for the school, who see housing as a necessity to help students stay out of trouble. In the short term, however, Gordon Bernell has established multiple partnerships across the state. With the New Mexico Department of Corrections, Gordon Bernell is reaching as many students as their limited resources allow; their partnership with the New Mexico Department of Workforce Solutions is helping to find local businesses where students can intern, but also to develop their professional skills and give them a "hand up", as Dorado said, to prepare them for life outside of incarceration. The school has mental health professionals on hand to meet the needs of their students, and Dorado said the small staff dedicates their time to ensuring that all students are getting the support they need, whether it is academic or something else.
For many of their students, Dorado said, fundamental life skills that are necessary to survive and even thrive post-incarceration are often lacking. To counter this, Gordon Bernell has created opportunities for students to learn these skills and employ them in real life situations.
The partnerships forged by Godon Bernell are already yielding results, with two of their incarcerated students receiving internship opportunities. One of their students is working at an Albuquerque restaurant and the other is working to understand the logistics of food orders as they intern at Gordon Bernell to help the school meet the requirement of the school to provide free lunch and breakfast to all students.
The Yass Prize represents a milestone for Gordon Bernell Charter School. The recognition includes a financial grant and offers valuable professional development and networking opportunities for school staff, allowing them to learn from other schools that are serving non-traditional students. Dorado said these connections with other education leaders across the country provide a platform for sharing experiences and best practices in serving non-traditional students.
The $100,000 grant, along with potential additional funding, will have a profound impact on the school's programs and services. The school is actively working to develop student career pathways. Currently, construction is ongoing to establish a career development center on school property and enhance social services for students.
As Gordon Bernell continues to thrive and evolve, it serves as a window to success for other institutions and communities working to support non-traditional students on their journeys toward positive change and brighter futures.