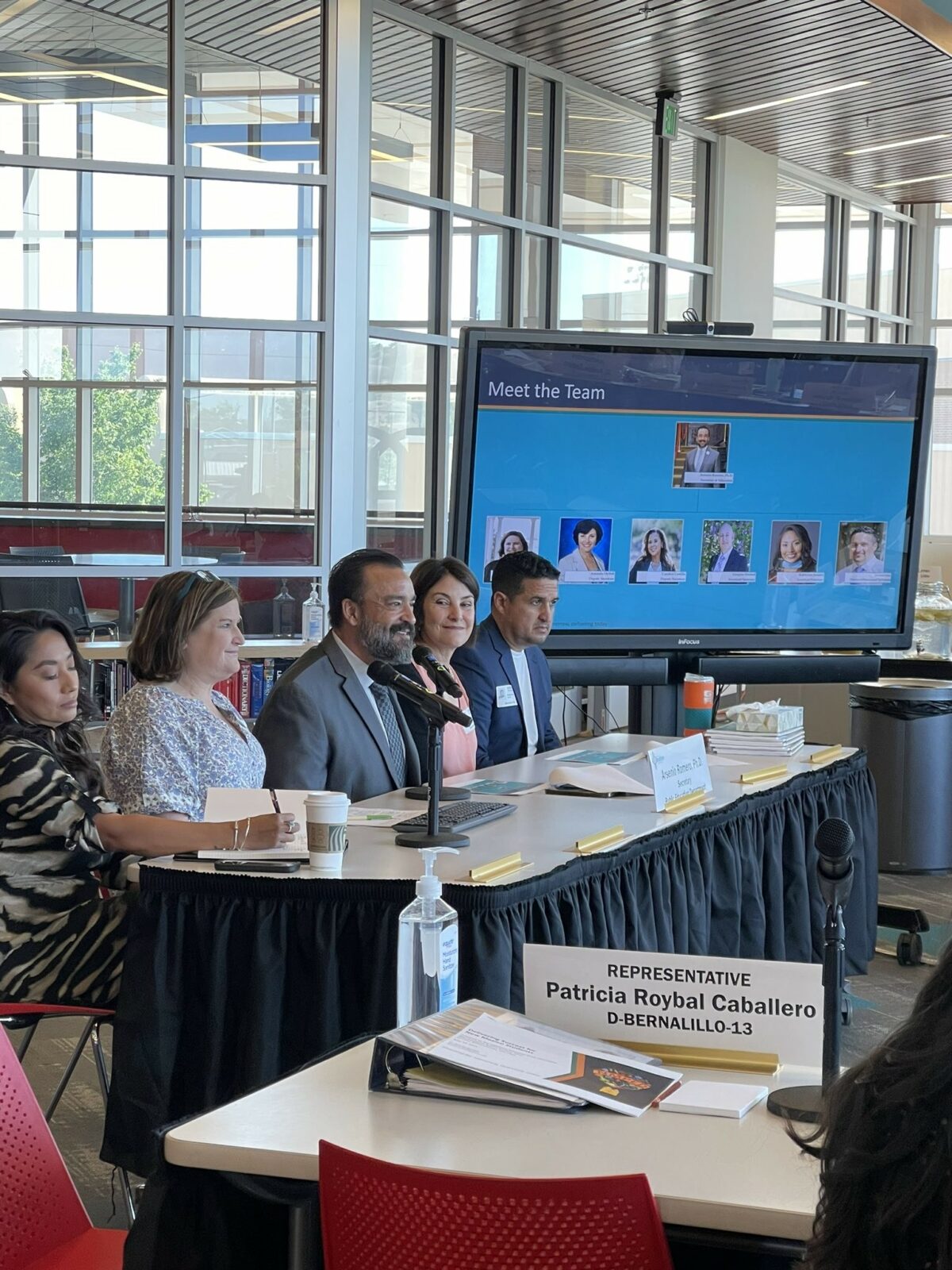 Public Education Secretary Aresnio Romero presented to the Legislative Education Committee on May 16, where he outlined priorities he said would improve education in New Mexico.
Romero wants to see better extended learning opportunities for students, better superintendent training, and improved data collection to better identify where schools are struggling, and how to help them.
"You are going to see outcomes, not just little outcomes," Romero said, telling the committee they will see outcomes soon, not within months or years, "If we do this work together, we will do it fast."
This forward-looking statement was met with supportive criticism from LESC member, Representative John Block (R – Otero).
Block asked if quick improvements to student success was a goal the Public Education Department could reach. Romero responded, saying, "I think we are poised for dramatic impacts." He said he has been superintendent in districts that implemented extended learning, principal training, and data collection with significant success.
Romero said he can't do the work alone, "but if we all do this work together, we're going to do it and we're going to do it fast."
Romero then began to discuss the work that will be done to produce the results he expects.
Extended Learning
One change that will boost student outcomes is the state's new, extended learning school calendar. "This is going to be a positive," Romero said. He said he implemented an extended school calendar in districts where he has worked, resulting in an increase in student productivity and success.
Thanks to House Bill 130, students will have more learning time in classrooms beginning next school year. Learn more about the bill here.
Romero said he discussed root causes of student learning lags with several teachers and heard that they lacked time to teach. "This allows more time with teachers, thank you for allowing this consistency," Romero told legislators.
Romero said data collection will begin next school year, and he will report to the committee on results next year.
Principal Residency Programs
"We have teacher shortages, sure, but we need to find strong teacher leaders." Romero said finding strong school and district leaders who will remain in place is imperative
The Public Education Department is rolling out a new program designed to train and teach superintendents. "[Superintendents] have been wanting and needing this," Romero said. "They need to rely on each other, but let's give them some support. Many superintendents have only one or two years' experience and we need to get them more time in their [positions]."
The PED will be utilizing an existing data tracking system that has not seen much use, according to Romero, giving superintendents, principals, teachers and parents new data about individual schools in each school district. Romero said the information will be available within the coming weeks.
Through these programs to better educate and assist school leaders, Romero said, schools will see improvements. He said the PED will place a greater emphasis on school data to determine which programs are working and which could use some help.
"There are going to be schools with wonderful improvements; schools we look to so we can say how, why, and what are you doing? Some will do a good job. Others will need support," Romero said.
New PED Leadership
Romero also introduced his new team, most of whom were in their first week, with one member not having started yet. To learn more about this leadership team, click here.
Romero Highlighted the new leaders' achievements in academics and why this team will be important to the overall success of New Mexico's students. The new leadership team is diverse, coming from different parts of New Mexico, and one from Texas.
Greg Frostrad is the new Assistant Secretary of Policy.
Candice Castillo is the new Deputy Secretary of Identity, Equity and Transformation.
Seana Flanagan is the Managing Director of the Public Education Department.
Amanda DeBell is the new Deputy Secretary of Teaching, Learning and Innovation.
Antonio Ortiz serves as the Director of Finance and Operations.
KatieAnn Junaico is the new Assistant Secretary for Indian Education.
Romero said, "This is the team. This is hard work, but someone has to do this hard work. This is the team."