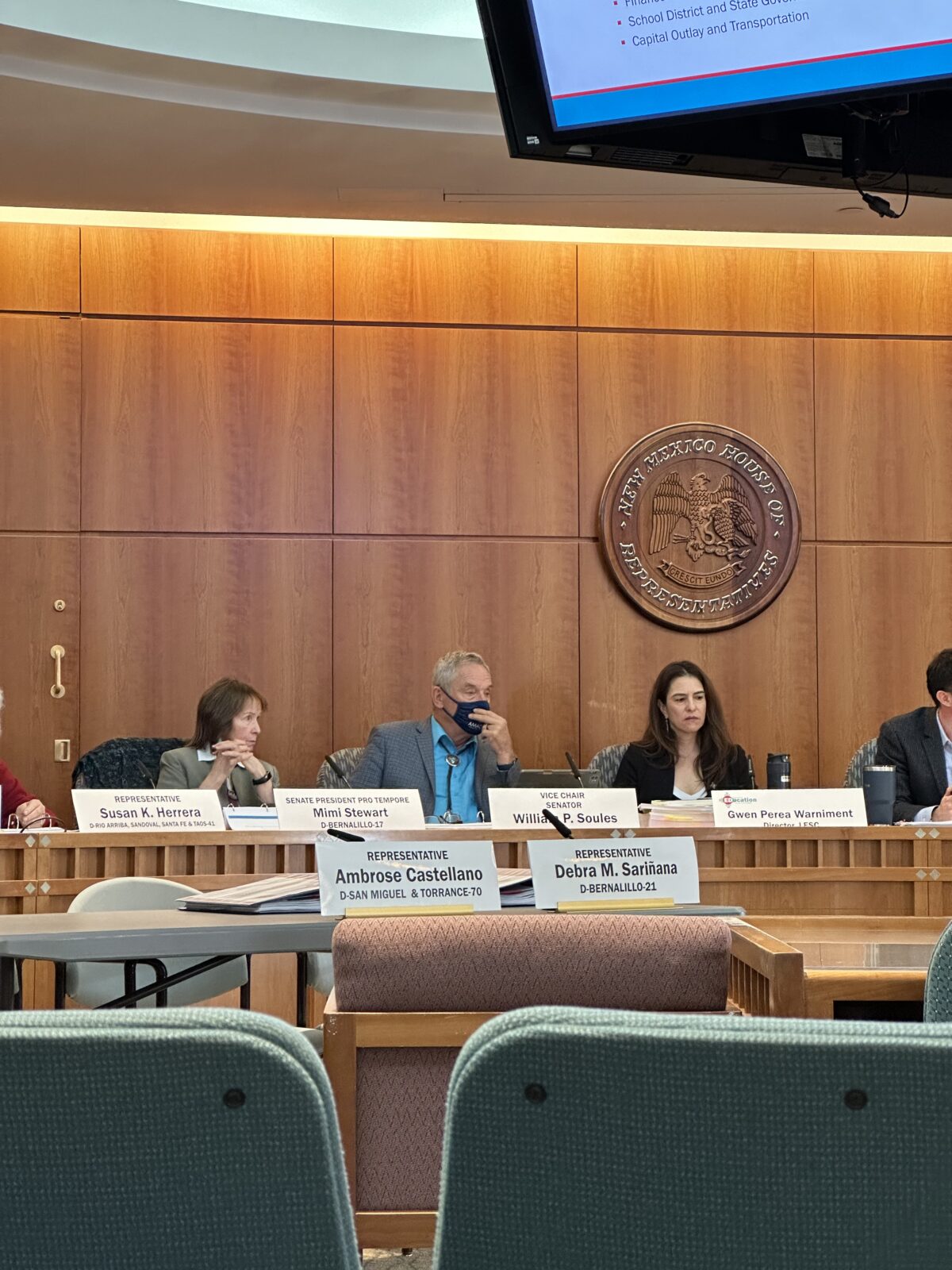 New Mexico State Legislators gathered on November 16 in the state capitol to examine the latest education assessment results and explore ways to improve student outcome. The meeting featured presentations from leaders of the New Mexico Legislative Education Study Committee (LESC) and the state's Public Education Department (PED).
Legislators ran a little behind schedule, but eventually heard an overview of New Mexico student academic achievement which was released by the PED months behind schedule, the PED released school level data two weeks ago. PED Assistant Secretary Greg Frostrad emphasized the significance of this assessment data, which includes results from the state's English Language Arts (ELA), mathematics and science assessments, as well as SAT scores for 11th-grade students. For younger students, the state uses iStation data to determine their proficiency, Frostrad told legislators.
"We want to understand how districts are progressing in terms of ELA proficiency and identify areas that need attention," said Frostrad explaining the function of state assessments and their importance.
Both Frostrad and PED Secretary Arsenio Romero told legislators that the state saw large growth in academic proficiencies, explaining a four percent increase in ELA proficiency statewide.
Roy School District achieved the highest proficiency rate of any school district with 78.9 percent proficiency, while Pojoaque Valley School District showed significant improvement with a 26.7 percent increase in ELA proficiency.
Romero said the PED attributes the growth in ELA rates to the state's embrace of a movement toward structured literacy.
On the other hand, mathematics proficiency exhibited a modest decline, "Of less than one percent," according to Romero. Frostrad and Romero said the state would explore efforts like the shift to structured literacy that would help improve these results.
Los Alamos School District led in mathematics proficiency at 61.2 percent students proficient in mathematics, Romero then said that Vaughn School District saw the most substantial growth in mathematics proficiency with an increase of 13.2 percentage points.
The conversation also addressed the impact of poverty on student outcomes, with LESC staff noting a 23 percent gap in ELA proficiency observed between economically disadvantaged and non-disadvantaged students in the 2023 data. Mathematics proficiency rates remained flat.
Frostrad told legislators that families and students can see results of individual schools at New Mexico Vistas, a website released earlier this year as a revamp of an older state system to help track the proficiency of New Mexico's schools. While the website has seen criticisms, LESC staff said the school accountability system meets every federal requirement for data display and collection, and also said work could be done to make the system easier to understand and accessible. In response, Romero said the PED is preparing to launch an awareness campaign that will help families and teachers alike to better understand these tools and their importance.
Data Delays
The LESC raised concerns about the timing of assessment data releases, saying they expected results earlier than late November. LESC Senior Policy Analyst Tim Bedeaux called this year's data release, "abnormally late."
LESC staff showed legislators a graph of when data on state assessments is typically released, showing the data is typically available to states in November or October, and that some states like Ohio have laws in place ordering the release of these assessment results in June. Legislators were told by LESC staff they could consider a rule similar to one held by the Legislative Finance Committee that would allow the education committee to demand data from the PED.
Representative Brian Baca (R – Valencia) pressed the PED on why the data was delayed, citing examples from other states like Ohio, which release data as early as June.
Frostrad told legislators, "Our goal is to expedite this process and provide data to schools and districts earlier in the future."
Romero told Baca the state was behind in releasing this year's data because of the effort taken to validate the data. Romero said he would like to see examples from Ohio's accountability data, citing difficulties in students who change school districts and the importance of ensuring student data stays with the correct student, the correct school, and the correct school district.
Looking ahead, staff from both the PED and LESC are exploring strategies to enhance accountability for student outcomes and bolster data analysis capabilities. Efforts are also underway to provide more comprehensive information to families and to assist districts with timely, relevant data.
Legislators told both LESC staff and the PED they expect to see more data in the future, specifically about finances and how funding is distributed to the school level and how that relates to a school's academic performance.