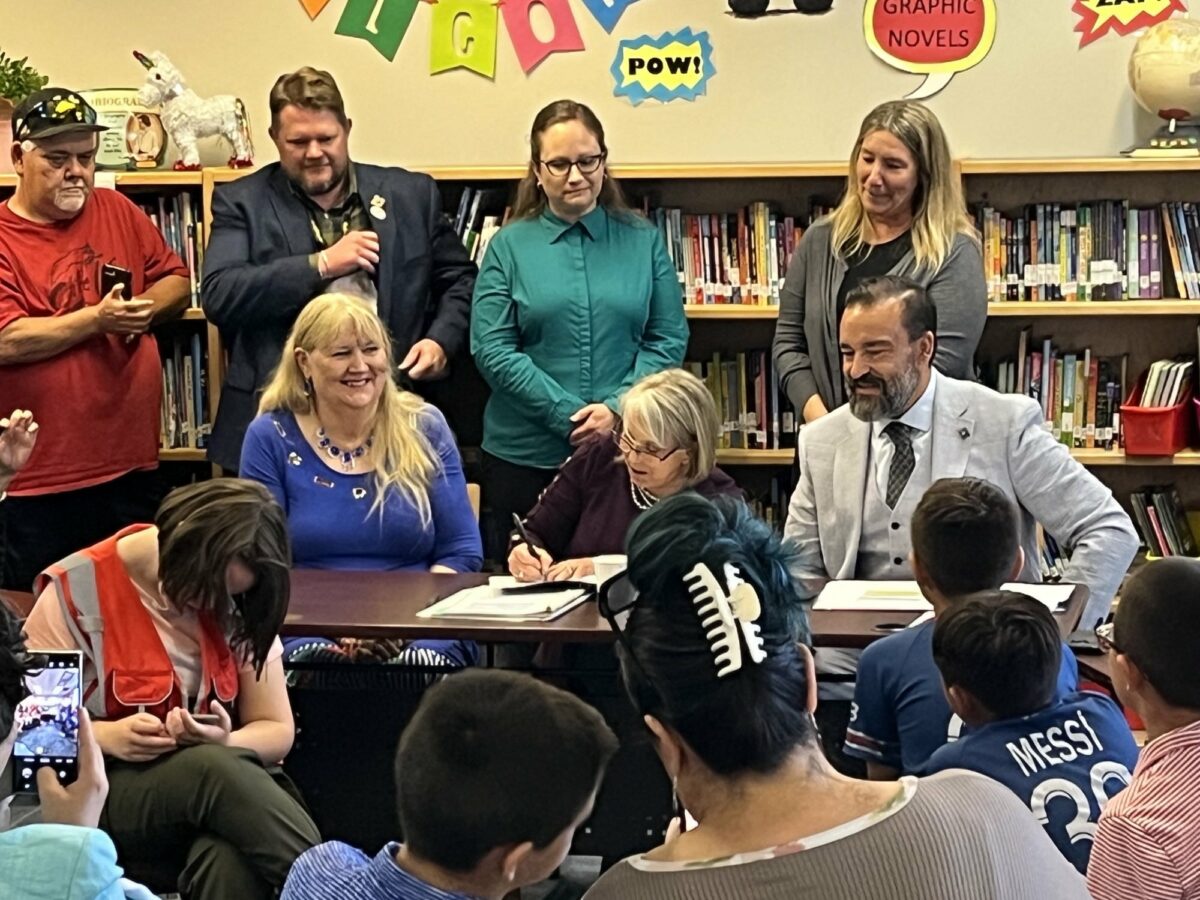 New Mexico Governor Michelle Lujan Grisham signed an executive order on May 25 establishing an office of special education in the state's Public Education Department.
"This position is vital to the success of the office and to moving the needle on improving our special education services," Lujan Grisham said at Lowell Elementary School during the signing ceremony.
She elaborated on the office's scope of work, which entails creating a comprehensive statewide plan to address special education in New Mexico. Additionally, the office will annually update the plan, collect, and analyze special education data, and collaborate with school districts and individual schools to ensure students have the necessary resources for success.
"This office creates an opportunity for collaboration between state agencies, districts and families of students that we desperately need, and that the 50,000 New Mexico children in special education deserve," Lujan Grisham said.
The governor's executive order requires the office to analyze data on students with physical and mental disabilities; the effectiveness and use of special education programs and services; and disciplinary actions taken against students in special education.
Lujan Grisham created and signed the executive order after a bill aiming to establish the same office died during the legislative session. The bill passed its assigned House committees, but failed to make it to a House floor vote and through the Senate. House Bill 285 was proposed by Representative Elizabeth Thomson (D – Bernalillo), and had the support of the governor's office, with Lujan Grisham writing on February 2 that the bill would, "strengthen special education."
The new office will have an appointed director. Applications have been opened in what Lujan Grisham said would be a nationwide search. The governor's office is looking for candidates that have at least 10 years of experience in K-12 education with recent experience in special education, or at least 10 years in special education policy.
"This position is vital to the success of the office and to moving the needle on improving our special education services," said Lujan Grisham. "I am looking for someone committed to turning our current system on its head to better serve families and educators in special education."