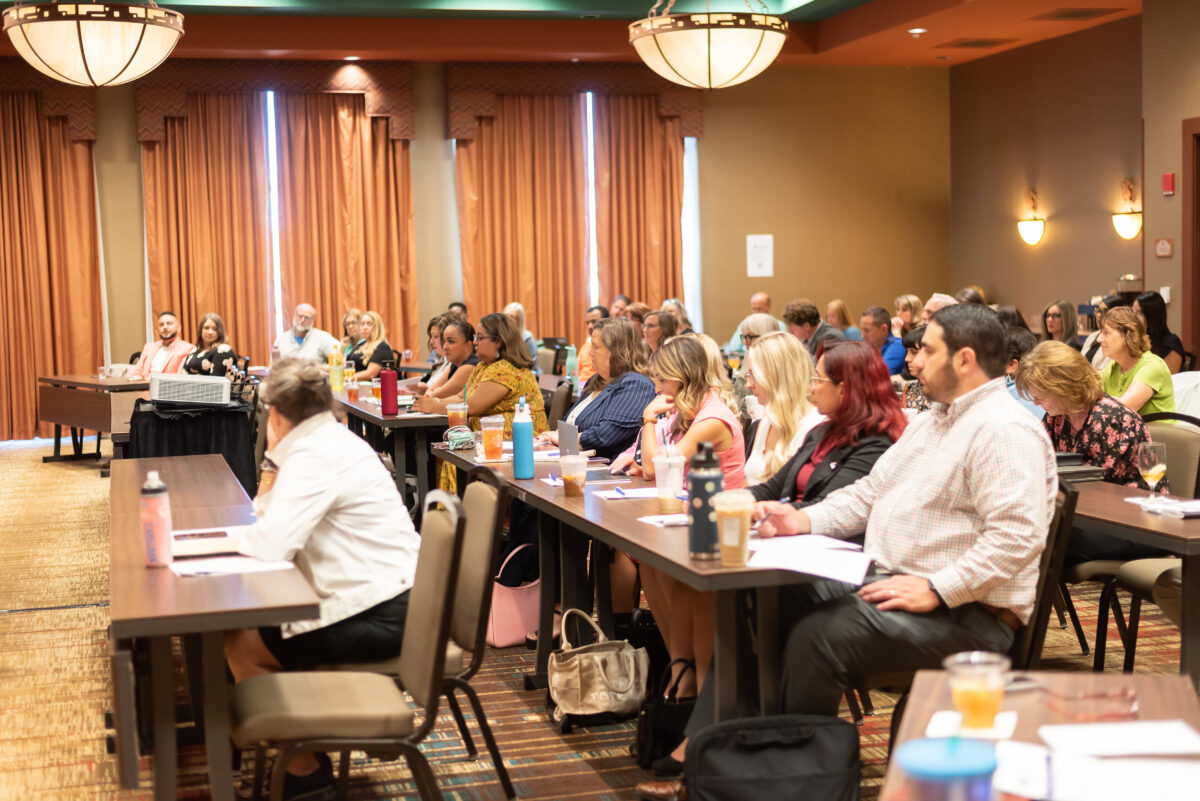 Several schools across New Mexico were honored for making strides in improving student outcomes through innovative instructional strategies and support systems on July 14. The schools are seeing success in their students' academic performance, according to a report released by Teach Plus New Mexico, a nonprofit organization that empowers teachers to lead change in education, winning them the recognition.
The report highlights seven schools across the state that have implemented innovative approaches to enhance student learning and success. According to Hope Morales, executive director of Teach Plus New Mexico, these schools have demonstrated strong leadership, a growth mindset, collaborative environments, and a sense of urgency focused on innovation and improvement.
The report reviewed Gallup High School, in the Gallup-McKinley County School District which has adopted a personalized learning approach, integrated technology and offers online coursework to cater to individual student needs. This shift resulted in improved engagement and academic performance.
Loma Linda Elementary is using project-based learning to foster critical thinking and deeper understanding of learning standards, preparing students for success beyond high school with industry-specific skills and career pathways.
To bridge the gap between classroom learning and real-world demands, these schools have integrated industry-specific skills and career pathways into their curriculum, ensuring all students receive a relevant and future-ready education. They have also formed partnerships with industry professionals, providing hands-on learning opportunities for students.
The report congratulates these schools for prioritizing data-driven decision-making and ongoing assessment to tailor their teaching methods to meet individual student needs.
Innovative strategies have led to notable improvements in student achievement. For example, the report highlights VOZ Collegiate Preparatory Charter School, where students are outperforming neighboring schools in math, science, and English Language Arts. VOZ is accomplishing these outcomes all while serving a higher percentage of low income students and special education students than the state and district averages.
In addition to instructional innovations, the report emphasizes the importance of support systems in driving educational improvement. Gilbert Sena Middle School and Mesa Middle School have implemented differentiated support systems based on teacher experience, effectiveness, and personal goals, resulting in increased teacher retention rates.
The report also highlights the significance of family and community involvement in student achievement. Schools like Amy Biehl High School, Chaparral Elementary, and VOZ Collegiate Preparatory Charter School have implemented innovative family and community engagement practices, fostering meaningful connections and real-world experiences for students.
On July 14, Teach Plus hosted an event to celebrate these innovative achievements in education. They allotted time for the schools they spotlighted to present their unique programs. Each school had the opportunity to discuss their cutting-edge initiatives, providing insight and guidance for other institutions interested in initiating similar programs.
The report urges educational leaders at all levels to embrace innovative approaches to meet the individual needs of every student and teacher. The report claims that, by enhancing instruction, supporting educators, and engaging communities, schools can drive improvement and ultimately improve educational outcomes for students across New Mexico. The schools highlighted in Teach Plus' report showcase the transformative potential of innovative strategies in education, providing valuable insights for other schools and districts seeking to elevate student learning and success.