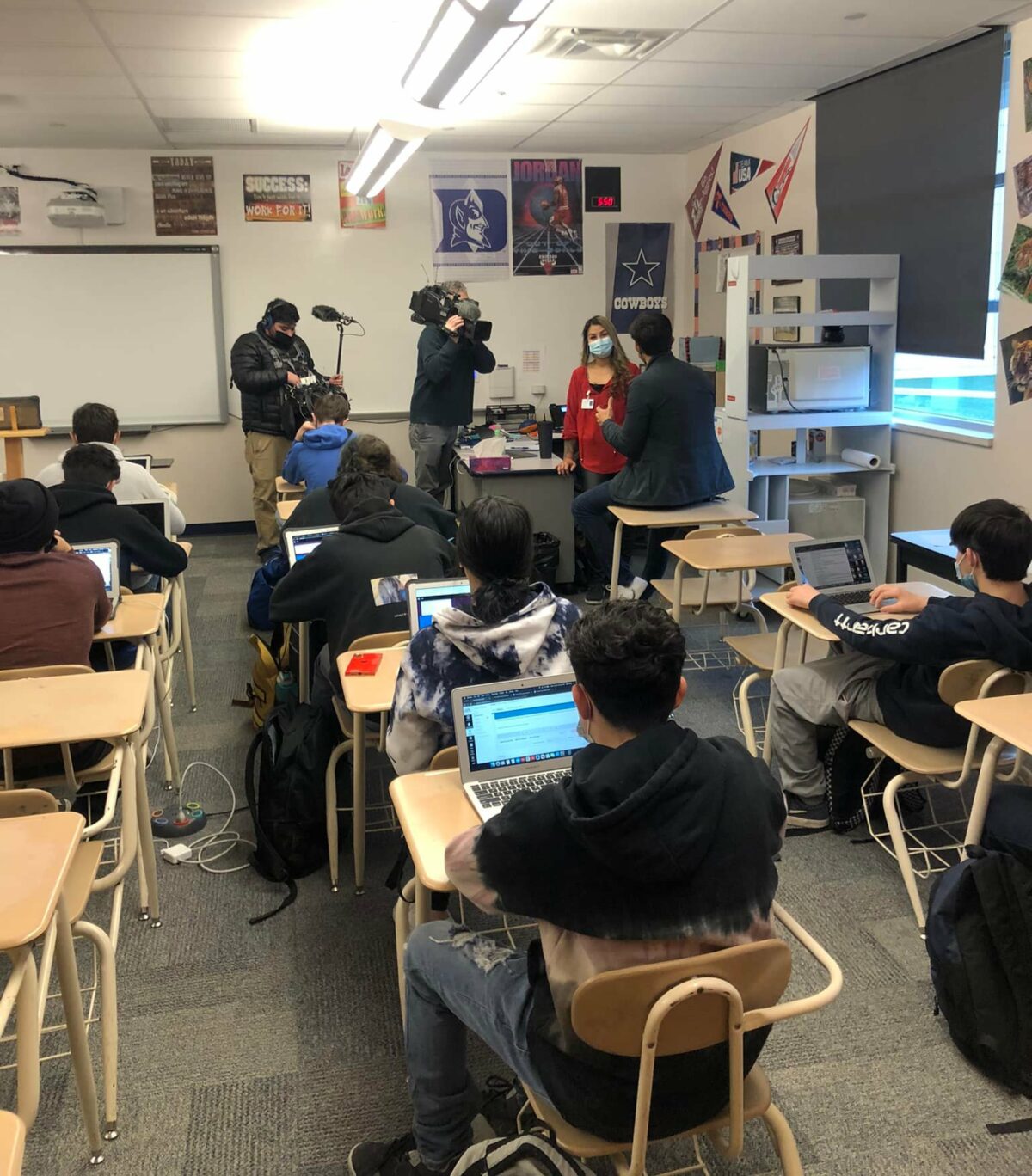 New Mexico has attracted nationwide attention for its unique response to severe school staffing shortages caused by the Covid-19 Omicron variant.
Although Gov. Michelle Lujan Grisham's call for state government employees to take leave from their regular jobs to substitute-teach is similar to programs in other states such as Oklahoma, it's the inclusion of New Mexico National Guard troops that has gained national attention.
Los Lunas Public Schools, a school district just south of Albuquerque was featured last night on NBC Nightly News. Additional stories on National Guard troops teaching, both in and out of uniform, were featured on NPR and the Wall Street Journal .
To become substitutes, state workers must apply for and receive a substitute teaching license. To date, according to NBC, about 50 National Guard troops have qualified, while the state is short about 1,000 substitutes. About 20,000 students across the state are in classes without permanent teachers, the NBC report said.
"All volunteers must fulfill the same requirements as regular substitute teachers and child care workers, including undergoing a background check and completing an online substitute teaching workshop through the Public Education Department for individuals applying to work in schools," a press release about the program said.
PED added staff to streamline licensing procedures, the release said.