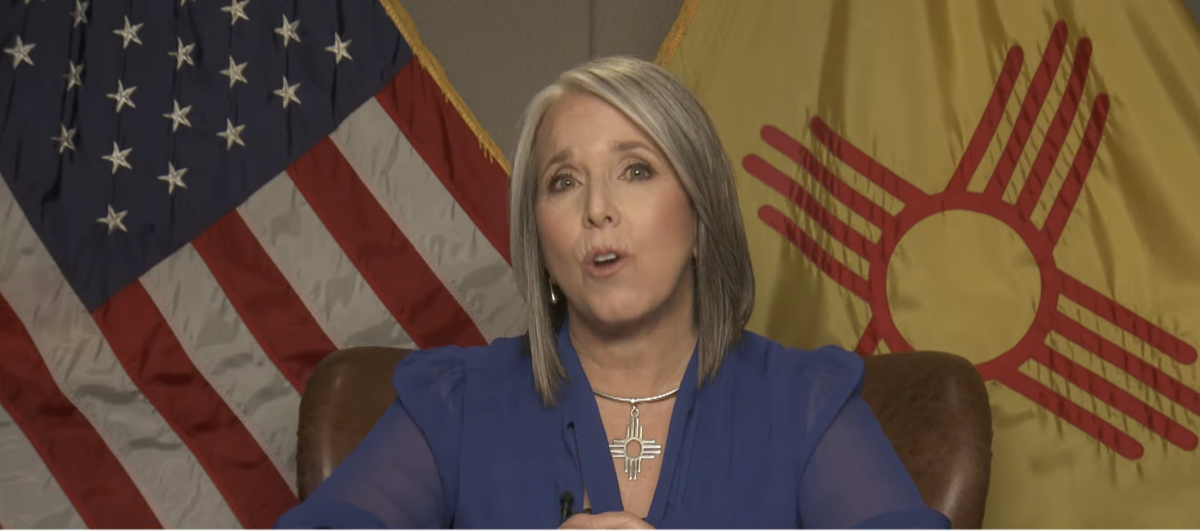 Proclaiming that New Mexico's fiscal outlook is rosy, Gov. Michelle Lujan Grisham Tuesday urged legislators to spend big on education, boosting educator pay by at least 7 percent and expanding a free public college program to all state residents.
Those were the only two education-related issues Lujan Grisham raised during her annual address, which sets the stage for the 30-day legislative session.
"The sun is rising on a pivotal day, and I believe everything and anything is truly possible," Lujan Grisham said during an upbeat, 23-minute speech. "We have right now unimaginable financial resources at our disposal. I believe we can fulfill once and for all, after 110 years of statehood, the destiny of New Mexico as a genuine homestead of the American dream."
While acknowledging that the Covid-19 pandemic has "wreaked havoc on the lives of every family, every American, every human being around the planet," Lujan Grisham chose not to mention the devastating toll the past two years has taken on the learning of New Mexico's schoolchildren. The pandemic has meant there has been little statewide achievement data available during her term as governor.
Instead she focused on paying teachers and other public education workers more, to put them at the head of the class when it comes to regional public school salaries. 
"Let's give every single educator in this state a 7% raise this year, minimum. That would be the biggest pay bump in recent memory. And it would put us first in the region for average educator pay. They deserve it and we can afford it and it's the right thing to do," Lujan Grisham said.
On top of that across-the-board raise, Lujan Grisham endorsed the Public Education Department budget request for $200 million to boost teacher salaries. This would make the minimum starting teacher salary in New Mexico $51,000. Level 2 teachers would be paid at least $60,000, and level 3 teachers a minimum of $70,000.
The Legislative Finance Committee has recommended slightly more modest raises for teachers.
"Some teachers will see a 20% raise this year. And let me be clear, this kind of progress pays for itself," Lujan Grisham said. "When we support educators, when we retain high quality teachers and keep our schools brimming with talented professionals, our other strategic investments in New Mexico children and in public education are supported and sustained."
Lujan Grisham also said almost 22,000 more New Mexicans will receive free higher education under a proposed $85.5 million expanded Opportunity Scholarship Program. "The intellectual infrastructure of a nationally competitive state economy is being built right here, right now," she said.