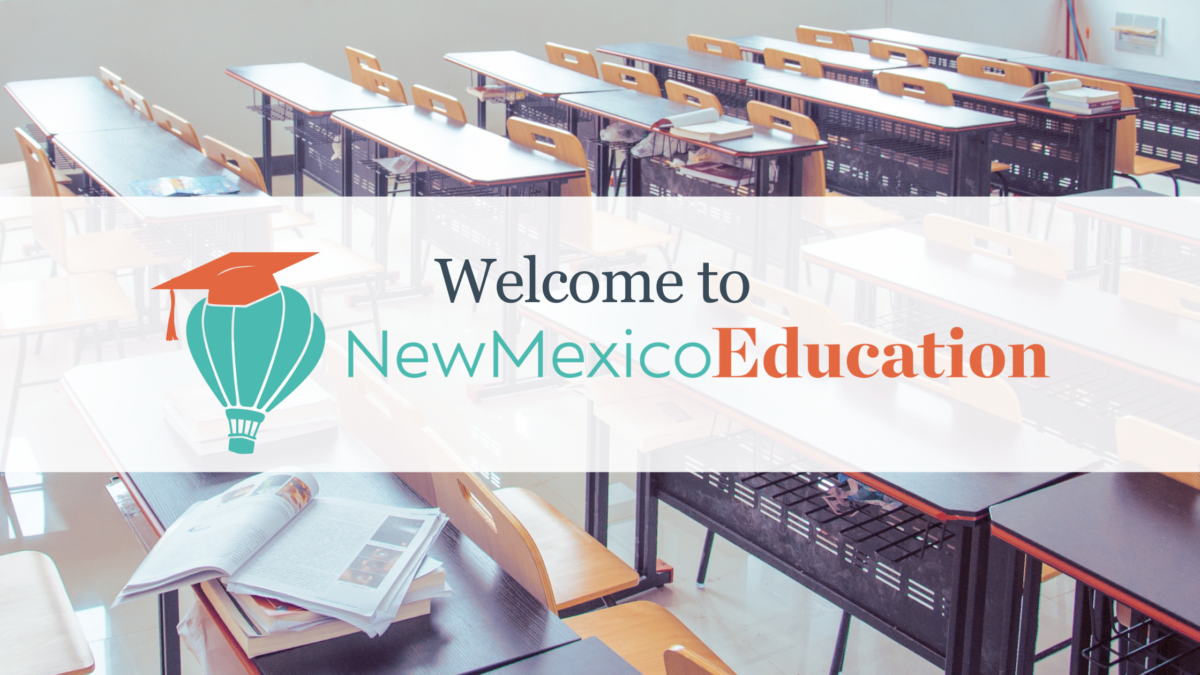 Welcome to New Mexico Education!
New Mexico Education is a news website dedicated to providing strong news coverage and insightful commentary about public education policy and practice in our state.
Our perspective is student-centered. There are approximately 330,000 public school students attending 850 schools throughout 89 school districts and 99 charter schools in New Mexico. Every single one of them deserves an education that will prepare them to reach their full potential and find success in their careers and lives.
The reality is that we, as a state, are far from delivering on that promise. Inadequate academic preparation limits opportunities for our young people and has a profoundly negative impact on the strength of our workforce, local economy, and communities as a whole.
At New Mexico Education, we believe it is important to keep everyone–from policy makers to parents to the general public–informed about what is happening in our public schools. Our coverage will bring readers timely and relevant news about education topics – easy to access and share online, and always free. We will call out areas that need attention, celebrate success wherever we find it, introduce our state to dynamic education leaders and innovative ideas, and lift up voices from within our schools and communities.
We commit to producing fact-based news coverage that asks hard questions and digs for answers that will ultimately improve our schools and students. Our commentaries will be interesting and thoughtful. We want to bring meaningful discussion, new voices, and greater collaboration to the task of building a better education system for New Mexico children.
New Mexico Education is a project of NewMexicoKidsCAN, a non-profit organization that works daily to improve education in our state.
As we begin a new legislative session this week, one in which legislators will appropriate nearly $4 billion to K-12 public education, we hope you find our news coverage and commentary informative and thought-provoking.
Thank you for taking the time to visit our site, and we look forward to hearing from you! You can contact us using our "contact" form to share feedback and offer story ideas or submissions.