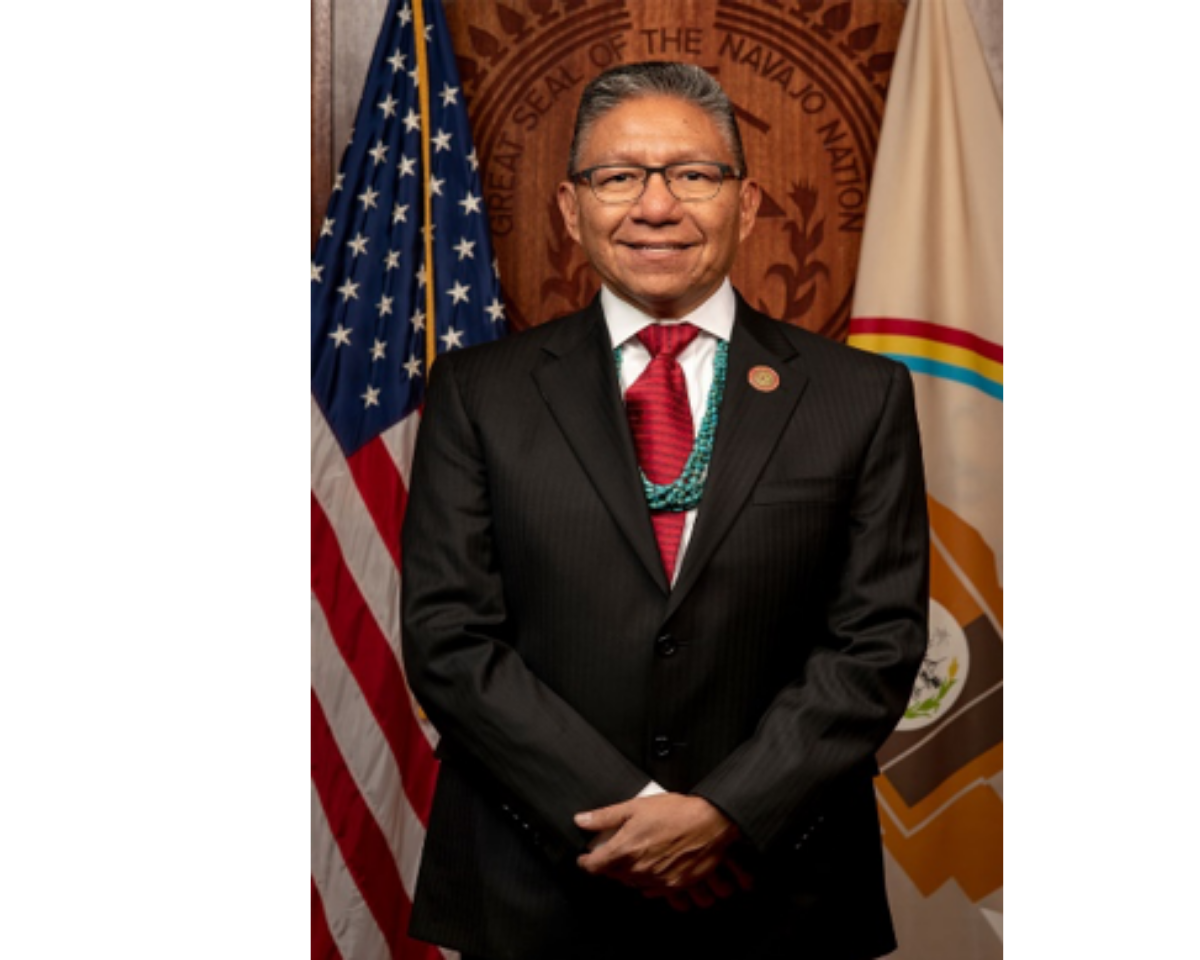 Editor's note: This article was written by Myron Lizer, Vice President of the Navajo Nation. Mr. Lizer is Numunu (Comanche) born for Tó'áhání (Near-To-Water Clan), maternal grandfather's clan is Numunu (Comanche), and paternal grandfather's clan is Tł'ááshchí'í (Red Bottom People). He has 28 years of retail management experience working for four Fortune 500 companies. He has served on private business boards, private school boards, and guided congregations as a bi-vocational pastor, and participated in community concerns.
In the heart of the Diné Nation, a public school was recognized for its educational commitment to providing students with an opportunity which is currently missing in the rest of New Mexico: a guarantee of personal finance education.
There are 160 traditional public high schools and 36 public charter high schools in New Mexico. According to the nonprofit Next Gen Personal Finance, only two of those schools are recognized as "Gold Standard" schools which require personal finance in order to graduate. One of them is Navajo Pine High School, with which I am very familiar, as the school campus is located north from Navajo Nation's Capital.
Personal finance education is crucial to our students' success because it teaches them essential life skills, such as budgeting, saving, investing, credit scores, and the costs of borrowing. Research shows that students who complete these courses are more likely to save money, invest money, create budgets, and seek out lower-cost forms of credit. New Mexico's students need these tools to break out of generational cycles of poverty.
Sadly, Navajo Pine High School is one of only two schools in New Mexico where students are required to learn these skills before they graduate. New Mexico is one of only five states that does not include personal finance in its education standards. In addition, although New Mexico requires its high schools to offer personal finance as an elective course, only 11% of the state's students enroll into the program. No wonder New Mexico ranks 47th for overall financial literacy.
In my experience, personal finance is a targeted approach for fighting poverty and establishing a culturally relevant and equitable education. Students learn financial skills that will last them a lifetime. They share the knowledge they receive with family members and friends, and they graduate better prepared for financial decision-making in the workforce or college.
Prior to becoming Vice President of the Navajo Nation, I learned through the school of hard knocks for many years. Being a meat cutter in the Valley of Phoenix, I learned that I had much more to offer in my life than cutting meat at a grocery store. Then, I proceeded to receive higher education in Business Administration at Fort Lewis College in Durango, Colorado – where I gained enough wisdom with finances to operate the family businesses on the Navajo Nation.
Through these experiences, and because I did not have access to a personal finance course in high school, I realized I had missed out on a vital opportunity. As a result, I continue to advocate for personal finance courses across the Navajo Indian Reservation, for our Diné students to become confident and capable of handling their monies.
In Arizona, I am honored to serve on the State Treasurer's Financial Literacy Task Force, which advances financial literacy for students and families across the state. Just last year, Arizona enacted Senate Bill 1184, making financial literacy and personal finance management a high school graduation requirement. These topics are now included in a required one-semester course in economics.
During the 2021 New Mexico Legislative Session, Representatives Willie D. Madrid, Antonio "Moe" Maestas, Meredith A. Dixon, Jane E. Powdrell-Culbert, and Melanie A. Stansbury sponsored House Bill 163, a bipartisan effort that would have made financial literacy a high school graduation requirement. The bill passed both the House and the Senate Education Committee unanimously, before unfortunately languishing on the Senate Floor for eight days without a vote.
Many organizations are already working toward the enactment of a personal finance graduation requirement, including Think New Mexico, the American Association of University Women, the Credit Union Association of New Mexico, Greater Albuquerque Chamber of Commerce, Independent Community Bankers, League of Women Voters New Mexico, and now the Navajo Nation.
Navajo Pine High School has given New Mexico a model of how to incorporate personal finance education into a rigorous and relevant high school education.
I urge Honorable New Mexico Governor Michelle Lujan Grisham to place personal finance education on the call for the 2022 Legislative Session. I also urge the New Mexico Senate to join the New Mexico House in passing legislation to make personal finance a high school graduation requirement. Ahe'hee'.