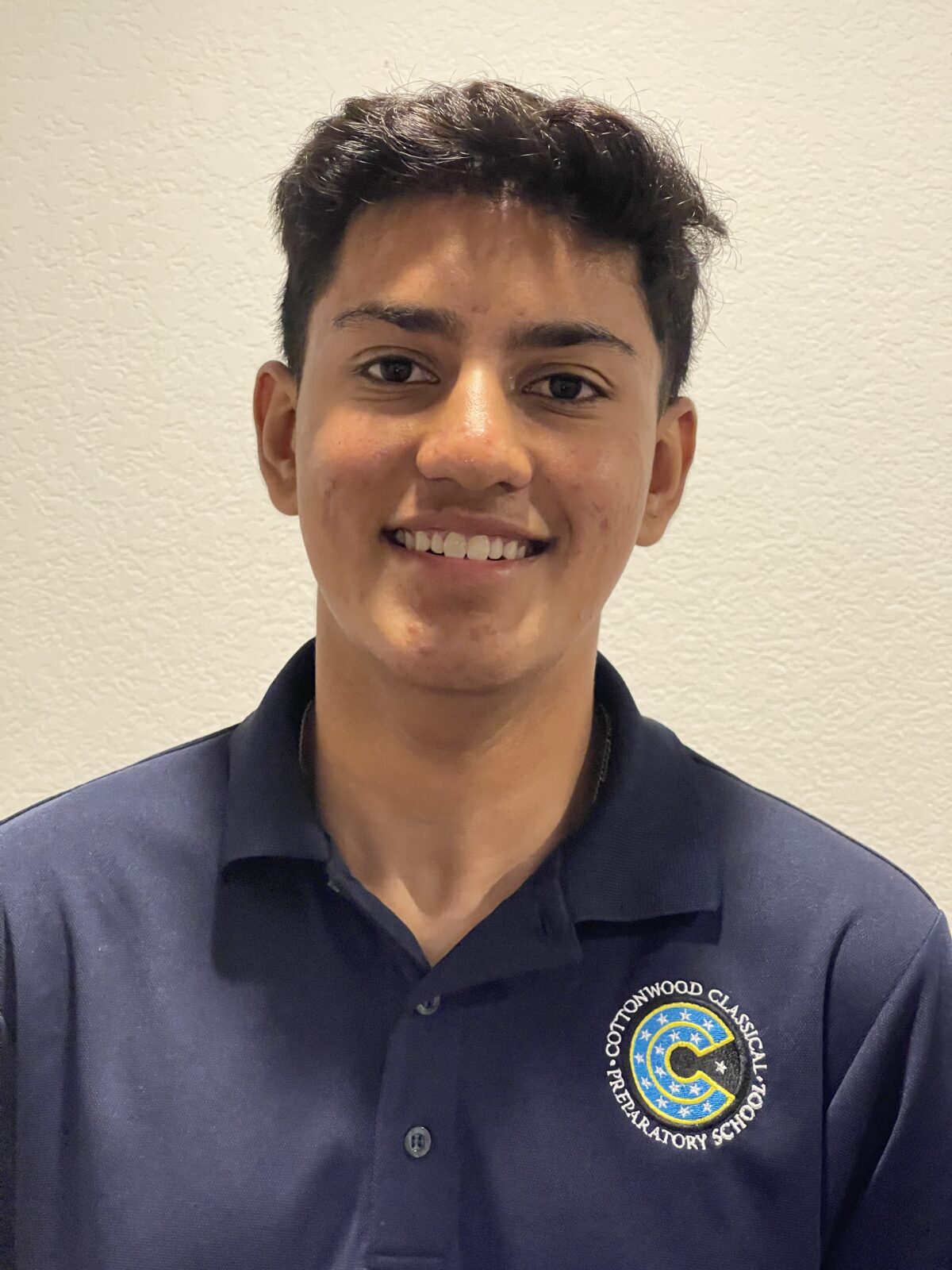 Daniyal Hussain, a Cottonwood Classical Preparatory School rising 11th-grader has won a spot in a prestigious training program for young policy leaders interested in focusing on improving their school communities.
Daniyal was one of 10 students from across the country selected from a group of 100 applicants for the inaugural class of the National Alliance for Public Charter Schools' Rising Leaders Initiative.
Under the year-long program, Daniyal will receive training from experts in civic participation, education advocacy, leadership development, and public speaking.
Daniyal developed an interest in improving public education for everyone after moving from Minnesota to Albuquerque as a second-grader and enrolling in a school that did not serve him well.
"My parents put me in this little Montessori school and we thought it was a great elementary school," Daniyal recalled in an interview. "But then we slowly realized, as I progressed from third through fifth grade, that it definitely was not giving me what I needed and had some substandard educational levels."
Daniyal moved to Cottonwood Classical, one of New Mexico's top public charter schools, in sixth grade, and quickly discovered how far behind his peers he was academically.
"At first I was struggling in basic subjects such as math and English, and I really had to catch up," Daniyal said. "Through the help of my family and the staff at Cottonwood Classical, I was able to catch up and now succeed."
During his time at Cottonwood Classical, Daniyal has developed a passion for STEM (Science, technology, Engineering, and Math) education, and specifically robotics. He is a member of the school's five-member robotics team, and has traveled around the country to take part in international robotics competitions.
Daniyal aspires to transfer his passion for STEM to some of his classmates, using skills he will develop through the Rising Leaders program. "I just want to encourage everyone to be creative with their future plans," he said.
As for his future, Daniyal plans to attend a four-year college or university. He is attending a summer health careers program, and is considering studying medicine. "Surgery is really interesting to me," he said.
Daniyal credited Cottonwood Classical and its International Baccalaureate Diploma Programme for fueling his passion for learning. "IB has played a big role in preparing me for college and making sure that I have the skills ready to be able to enter college and not lag behind," he said.
Nina Rees, CEO and President, National Alliance for Public Charter Schools, said the 10 students selected for the program have already been difference-makers.
"These young leaders are the reason we do this work," she said. "In less than 20 years of life, they've already made waves through their community. We are incredibly excited to connect with them, teach them, and learn from them," says Rees. "We can't wait to see the change they will create in the decades to come."
Participants will have the opportunity to apply what they've learned by launching an advocacy club in their school to help address education issues their community is facing. Rising Leaders are committed to civic action, community engagement, and access to a high-quality and free public education.