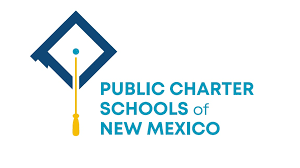 Expanding education opportunities for New Mexico's students has been a longtime mission of Public Charter Schools of New Mexico, and thanks to a new federal grant, its efforts could bring up to nine new charter schools to New Mexico.
The charter organization has been awarded a five year, $52 million grant as part of the U.S. Department of Education's Charter Schools Program. The grant aims to open new public charter schools, expand existing schools, and replicate high-performing charter schools across the state.
The announcement of the grant recipients was made earlier this month by the U.S. Department of Education, which pledged a total of $572 million over the next three to five years to support charter schools nationwide. The funds are designed to address the growing demand for charter schools and provide crucial support for educational programs tailored to meet the unique needs of students and communities across the country.
Public Charter Schools of New Mexico, Executive Director Matt Pahl, emphasized his belief that all students deserve access to a high-quality public education that caters to their individual needs. "Charter schools are an integral part of achieving this, and the grant helps us make this vision a reality," he said.
Ninety percent of grant funds will go directly to charter schools, whether they are expanding, establishing new campuses, or replicating successful models. Of the $52 million, $47 million is dedicated to helping schools serve more students and provide expanded opportunities.
The remaining portion of the grant serves various purposes, with three percent allocated for administrative oversight and seven percent for technical assistance. This includes funding for training, professional development, leadership roundtables, and support for administrative roles, all aimed at ensuring the success and growth of charter schools.
When asked about the significance of charter schools, Pahl emphasized their positive impact on education. "Our charter schools are fully public, funded the same way, and operate with the same oversight as traditional district schools," he said. "Many of our schools are outperforming traditional public schools, particularly in serving historically underserved student populations."
The grant will be distributed over five years, with nine grants going to new charter schools, 17 grants to existing charter schools for expansion, and two grants to schools looking to replicate their successful models. Pahl further clarified that priority would be given to communities without an existing charter school to ensure broader access to educational options.
Getting a charter school opened in a community is going to be a long process, Pahl said. The effort requires a multifaceted approach and commitment from what Pahl called "passionate individuals and organizations."
The process typically begins with community engagement and outreach to gauge interest and gather support. Charter school proponents must then navigate a rigorous application process, which involves extensive planning and documentation, outlining the school's educational program, safety measures, and operational details.
Collaboration with local education authorities or authorizers, such as school districts or the Public Education Commission, is essential. Proponents must be prepared for community input hearings, interviews, and thorough evaluations of their proposed charter school's viability.
Building strong partnerships with educators, parents, and community members, as well as developing a thorough understanding of state regulations and funding mechanisms are crucial elements in successfully establishing a charter school in a new community.
To address concerns about charter schools' impact on traditional school districts, Pahl stressed that charter schools are not intended to take over but to provide additional choices for families. He said that collaboration between charter schools and school districts could lead to more diverse educational opportunities for students.
Pahl encouraged interested communities to stay engaged through the organization's website and social media channels, as well as to engage in the process of establishing charter schools in their areas.
Pahl said the grant's success will ultimately be measured by the impact on student outcomes, with a focus on ensuring that charter schools continue to provide high-quality educational opportunities tailored to individual student needs. He said the organization's commitment to collaboration, transparency, and serving the diverse needs of students and communities positions them as a significant player in the evolution of New Mexico's educational landscape.