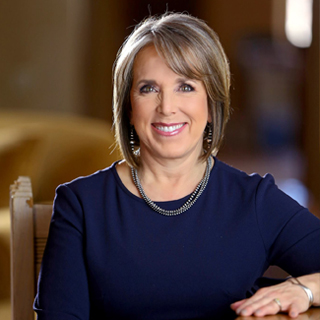 New Mexico Governor Michelle Lujan Grisham vetoed a bill April 7 that would have reduced high school graduation requirements for New Mexico students. House Bill 126 would have reduced the number of credits necessary for graduation from 24 to 22, as well as eliminated the requirement that students take Algebra II, advanced placement, and dual credit courses which are currently required by law for students to graduate.
The bill was sponsored by State Representative G. Andres Romero (D – Bernalillo) and Rep. Ryan Lane (R – San Juan). The legislation garnered significant bipartisan support in both chambers, passing the House of Representatives with a 64-3 vote on Feb. 22; and the Senate with a 40-0 vote on March 16. But the bill failed to escape Lujan Grisham's veto pen. "HB 126 lowers the minimum requirements to graduate from high school and weakens graduation standards by removing the current requirement that students complete one course unit in either career/workplace readiness or a language other than English; by removing the requirement that students complete one course unit in dual credit, honors, advanced placement, or distance learning; and by reducing physical education requirements," Lujan Grisham wrote in a message to the House of Representatives explaining her veto.
"As governor of New Mexico, I am deeply committed to ensuring that our students receive the highest quality education possible. I firmly believe that education is the foundation for a successful society and a strong economy, and we must do everything in our power to provide our students with the tools they need to succeed."
During debate on the House floor, Rep. Romero argued that individual school districts would have the ability to increase their standards for graduation, either by raising the required number of credits or mandating specific classes necessary for graduation.
"The challenges of the 21st Century demand that our students are well-prepared, well-educated, and well-rounded individuals," Lujan Grisham wrote in her veto message, "Because of these issues… I have vetoed House Bill 126."