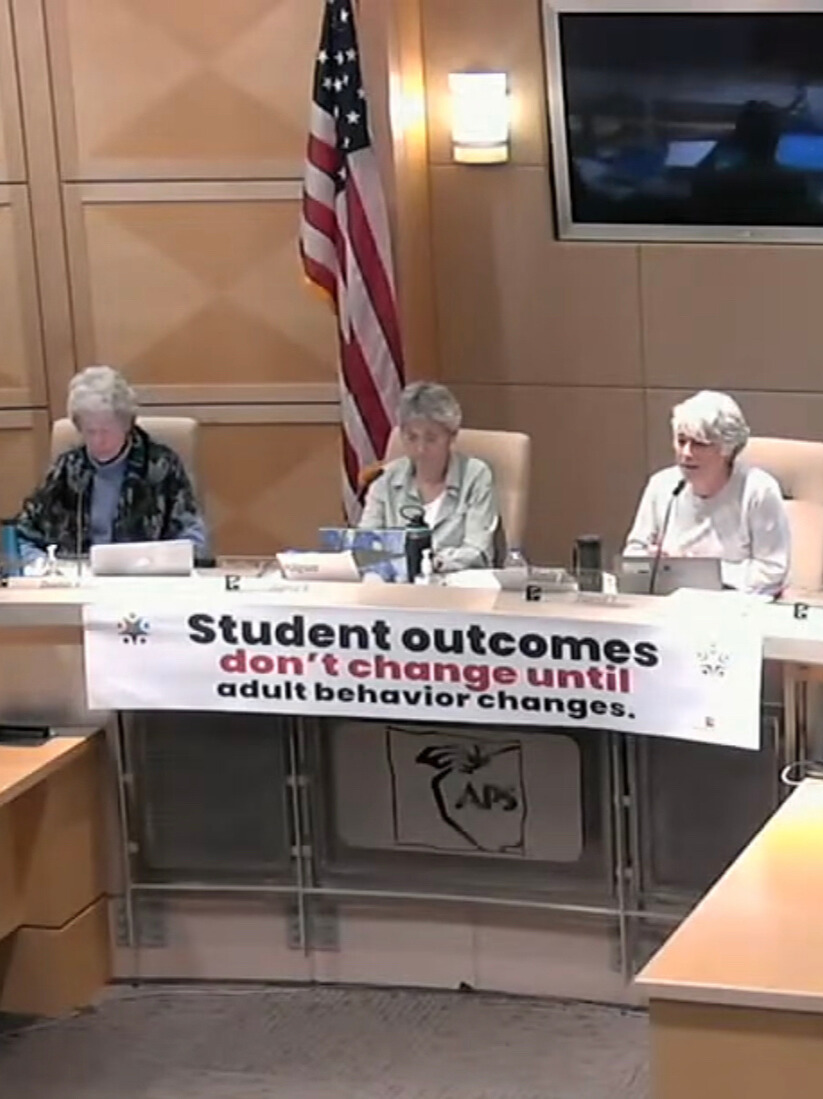 "It's not going to be a perfect year, but we have our best foot forward to start with this new school year… We can always come back, and I know [the calendar committee] will be turning around immediately to work on the calendar for the next school year." President Yolanda Montoya-Cordova said. "It's not perfect – it is not a perfect calendar; I can admit to that for sure."
The Albuquerque Public Schools Board of Education voted 5-1 to approve a new district calendar that adds four instructional days to the district's upcoming school year last Wednesday. Danielle Gonzales was absent from last week's meeting.
The new calendar will also include four professional development days for staff, which is unlike the 2022-23 school year, because teachers did not have specific days for collaboration and lesson plan development. The professional development days replace a proposal to make some Wednesdays through the year early release days.
The new school year will include 182 days of instruction, with six-and-a-half hours of instructional time each day. That's 150 more hours for elementary students, and 60 hours more for secondary school than the current school year.
The new calendar will mean shorter summer and fall breaks, but longer winter and spring breaks.
New School Year Calendar
Before voting, the board of education heard from members of the public who opposed the new calendar. No one spoke in favor of it.
Opponents said that starting earlier in the summer would negatively affect family gatherings, and reduce the time students have to work during the summer to raise money for college. Several parents said there was not enough time for the board to review all comments from parents and staff.
APS Discussion and Action
House Bill 130, which became law on March 16, requires elementary schools to increase instructional time from 990 hours to 1,140 hours per year, and secondary schools from 1,080 hours to 1,140.
Currently, APS works with multiple calendars, with different start and end dates. The new calendar standardizes the district's schedule. The current calendar has 184 teacher contract days, 178 of which are instructional days. The new calendar will increase contract days to 188 and instructional days to 182 respectively.
The proposed Wednesday early release days would have been added to give teachers more time for professional learning and development time, along with new collaboration time, which teachers do not currently have dedicated; this collaboration and development time will now be allotted to teachers on professional development days. But community backlash convinced the board to keep regular Wednesdays and give teachers additional professional development days instead. Feedback from the community included concerns that early release Wednesdays would be detrimental to the mental health and educational stability of students, especially special education students. Another concern was the scheduling availability of parents, as many said they would not be able to afford the cost of the afterschool programs their children need on early release while parents are at work.
"Obviously we know there are going to be holes no matter how we look at [the calendar]." Member Crystal Tapia Romero said.
Board member Peggy Muller-Aragon said that she does not support the extended calendar for younger children. She was the lone board member to vote against the calendar.
"It's not going to be a perfect year, but we have our best foot forward to start with this new school year… We can always come back and I know [the calendar committee] will be turning around immediately to work on the calendar for the next school year," President Yolanda Montoya-Cordova said. "It's not perfect – it is not a perfect calendar; I can admit to that for sure."
Key Dates
Teachers return to school: July 31
First day of school for students: August 3
Last day of school: May 31
Last day (TOPS schools) of school: June 10