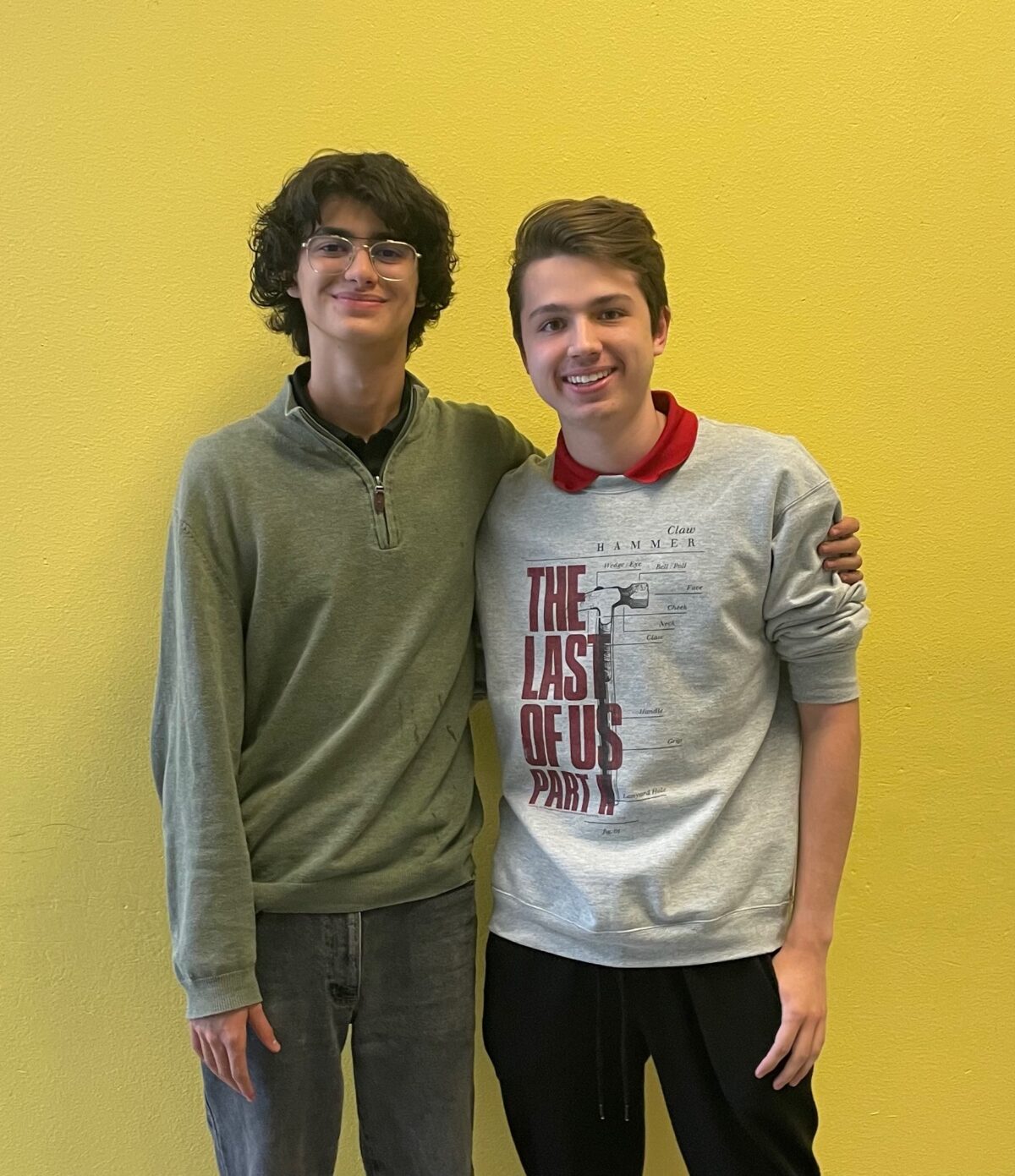 Editor's Note: This article was written by students at Cottonwood Classical Preparatory School who wanted to share their experiences in New Mexico's charter schools.
In 2019, Education Next surveyed 3,046 American adults about their perceptions of charter schools. The polling data revealed that 39 percent of respondents opposed the expansion of charter schools, and only 27 percent knew they do not charge tuition. A Harvard T.H. Chan School of Public Health poll corroborated these findings.
Our names are Braeden Prunier and Darian Kapelianis-Donado. As students of Cottonwood Classical Preparatory School (CCPS), a charter school in Albuquerque, New Mexico, we are taught with one goal: to educate "The Whole Child for the Whole World." Although we may come from different backgrounds, Cottonwood has enabled us both to receive a world-class education for free and to be successful college-bound students. Naturally, we were shocked when we read the statistics about the public perception of charter schools. In this piece, we will argue the case for charter schools from the perspective of two students in a state that ranks 52nd in education amongst US states and territories. Even though we both now attend CCPS, our educational experiences have been very different, and each uniquely demonstrates the merits of a charter school education.
Hi, I am Darian, and I've been educated at a charter school from grades K-12. In elementary school, I attended New Mexico International School, a bilingual school in Albuquerque, and now I am at CCPS, where I have been attending since the 6th grade. Being at a charter school has afforded me many luxuries that would not be open to me if I had gone to a traditional school. For instance, CCPS is a school that uses the Paideia method of education. This is a conversation-based approach that encourages questions and Socratic seminars. My ideas have never been best expressed through an essay or test. Being assessed through a Socratic seminar has allowed me to not be afraid to share what I genuinely believe and make arguments that go against the norm.
Another way my education has been different from many who attend public schools is the lessons personalized nature. I have always felt my teachers actually care if the students understand what they are lecturing about. On Mondays, my math teacher plays board games with us to help build our problem-solving skills. In history, we perform skits, make videos, and make board games to create fun ways of memorizing vocab and learning proper historical analysis. The administration even encouraged me and Braeden to write this OPED as it would provide some real-world experience for the skills we have been building. Although I am only one student, I hope it is evident that the freedom allotted to charter schools in contrast to their traditional counterparts allows them to help students like me excel. 
My name is Braeden, and unlike Darian, I have only attended a charter school from 6-12. I started at John Baker Elementary for grades 1st-5th and then transferred to Cottonwood for 6th-12th. Up to that point, I struggled in school. I had just barely passed 5th grade and was projected to fail by my elementary school counselor. My mother knew I needed extra help, but we simply could not afford a private education, so a charter was our best bet.
It was not an immediate fix. I still stumbled through 6th and 7th grade, suffering from being a public school student and having a chronic lack of work ethic. In truth, I was actually doing worse because of the accelerated International Baccalaureate curriculum. So why did I stay? It was because of the teachers and tailored resources available to me. Despite my acting out and inattention in class, every teacher at Cottonwood took a genuine interest in my education. The fact that my teachers encouraged me in socratics and group projects ignited the flame of passion within me. I began to actually care about success because I felt supported by my environment. Even though I was still behind, CCPS was ready to work with me. I was given access to office hours, one-on-one lessons with teachers, and unique lesson pacing. Now, I am engaged in my community, excited to learn, and applying to many universities. All these opportunities are open to me because Cottonwood took me, a student that the traditional education system labeled a "failure," and provided the unfettered understanding and care that changed my mindset and built me as a learner and person.
Although there may be many valid criticisms of a charter school system, we hope that through our testimony, you may glimpse what it has given us: two students from very different backgrounds with very different interests, brought together by a shared passion for education and advocacy.