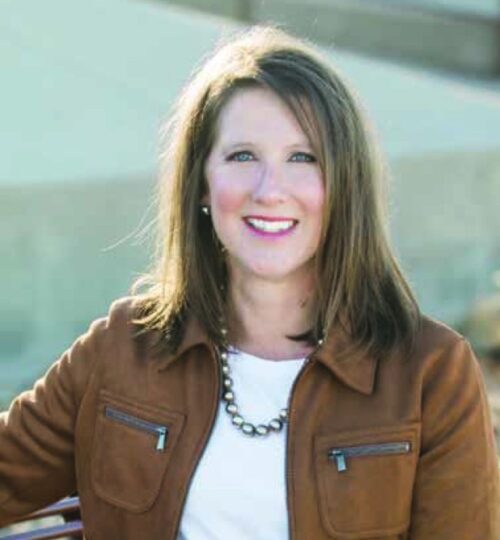 From the perspective of Courtney Jackson, a new Albuquerque Public Schools board member, a quick decision by the administration last week to return to enhanced pandemic protocols in schools perfectly illustrates why she ran and won on a platform of pushing fundamental change to New Mexico's largest school district.
Board members weren't given much advance notice of the change, which reimposed outdoor masking of students during recess and a ban on spectators at district sporting events for two weeks. When board members' phones started ringing and their inboxes flooded with complaints, they were caught flat-footed.
But what really bothered her, Jackson said, was the reaction when she started pushing back on the decision and how it was made at the Jan.19 board meeting.
"What struck me was the arrogance that I felt coming towards those of us who had the gall to question not only the guidelines, but to to question the superintendent and his cabinet's decision to initiate the new guidelines," Jackson said in an interview with New Mexico Education later that week.
"I don't think that that's necessarily the fault of the cabinet. This is what they are used to. They make decisions.The board says 'OK! Sounds great!' I don't think they are used to pushback and that came to light on Wednesday night."
Later last week, Jackson said she learned that the previous school board had authorized Superintendent Scott Elder and his team to make changes to Covid protocols without further board action. Still, she said that she and some of her new colleagues want the opportunity to adjust the protocols to loosen outdoor masking requirements, and to allow at least two spectators per player at sporting events.
And on Monday, APS posted on its website a 'clarification' amending the pandemic practices order to be more in line with what Jackson had requested.
"Albuquerque Public Schools has revised its Enhanced COVID-Safe Practices to allow two spectators per student participant at indoor sporting events and other activities. The district also clarified its outdoor masking rule, requiring masks outside only in crowded settings and for close-contact activities," the website post says.
A new era
As APS enters a new era, with a majority of its seven-member board more aligned with the business community than the teachers union for the first time in recent memory, Elder and his leadership team might well encounter more bumpy moments like last week's debate over Covid protocols.
And that's fine with Jackson. She said she wasn't elected to sing kumbaya with the district staff.
"As I was running, the challenges that I saw were a lack of strategy, a lack of accountability, and a lack of transparency," Jackson said. "I saw that APS was dominated by union politics. And APS had a board that was willing to smile and nod."
Those days are over, Jackson said. "What's going to have to happen, at least initially, is there might have to be a little bit more pushback, a little more of an assertiveness, about how information is brought to the board and when information is brought to the board," she said.
If that's how the new board majority decides to operate, members of the business community will rally behind them. Bruce Stidworthy, president of Bohannan Huston, an Albuquerque engineering, surveying, and mapping company, said he supported Jackson, and fellow newcomers Danielle Martinez and Crystal Tapia-Romero because they promised to bring substantive change to APS.
"I have, for some years, had a realization and an understanding that our educational system was just not achieving at the level that I think it should in terms of academic performance, graduation rates, college readiness, all of those kinds of measures," Stidworthy said.
So when a slate of candidates not backed by the Albuquerque Teachers Federation gained momentum in last November's election, Stidworthy was eager to lend his support. As a member of the Greater Albuquerque Chamber of Commerce's education committee, Stidworthy pushed for APS to develop a more business-like approach to setting goals and measuring progress against those goals.
"It just didn't seem like enough of that kind of approach and thinking was happening in the educational system," he said. "So when the election was coming, we started looking for some candidates who might be more oriented in that direction and got behind them and were successful in some cases."
Focus on achievement
As basic as it might sound, Stidworthy said his primary hope is that the new board sets academic achievement of APS students as its top priority. "That should be the number one priority in all decisions the board makes." Instead he said, historically "a myriad of other things tend to have a lot of influence and academic achievement gets kind of pushed to the side."
That fact became more obvious during the pandemic, Stidworthy said, and now, as the pandemic presumably begins to recede in the wake of the Omicron variant, it is time to put the focus where it belongs. He said he is optimistic that the new board will move decisively in that direction.
Now that four APS board board members are outside the teachers union's sphere of influence, pushing for change might be more successful, Stidworthy said. "The teachers union is influential. And I would say to some extent it is a block to progress, or it is a defender of the status quo," he said.
Why did the business community choose this particular election to get more deeply involved? Stidworthy said the pandemic and its impact on kids and their education caught the collective attention of business leaders.
"It was a real awakening and recognition of the fact that our vitality as a community and as businesses is really dependent on the academic preparation that happens in school," he said.
An end to insularity?
Jackson said APS' reaction to the pandemic also played a major role in her decision to seek a seat on the board. She said she saw other districts in New Mexico and elsewhere begin to reopen schools a year ago, yet APS continued to opt for more remote learning. This dismayed her, she said.
"Last January when the green light was given by the governor to go back to school, but our Board of Education again said no, my two daughters came to me, at least one of them crying, saying Mommy, can't you help us? That was kind of a poignant moment for me."
The opportunity this board has to bring about meaningful change to benefit Albuquerque's students should help rally support, Jackson said. "'I'm very energized by what this new board can do. And I think that bringing different perspectives onto this board is good for our kids," she said. "It's good for our teachers. It's good for our community. We have done things the exact same way for 15 years. It hasn't worked. Our kids haven't gotten a better education.
"Those within the community the district who are afraid or angry about the makeup of this new board, I think they really should look at it as this huge opportunity to try something different. And listen to different perspectives."
One complaint often heard about APS is that for so large a school district, it is unusually insular and resistant to outside ideas. That, too, might be about to change.
Danielle Gonzales, another member of the new board majority, has extensive experience working on education issues from the philanthropic sector. She said APS would benefit from an infusion of new ideas from other cities and states.
Gonzales said from her perspective the school board has not been as resistant to change as district leadership has been, and that, in turn, may stem from a general community hesitancy to adopt outside ideas.
"Albuquerque in general tends to be very skeptical of anything coming from outside of the community, outside of the city, outside of the state," she said. This means, for example, that the district is unlikely ever to welcome even successful national charter school organizations like KIPP.
"There's just this notion that we're different and it's not going to work here," she said. "I do think there are ways to use accountability and policy to make the kind of changes that I want to make, but it's going to be a very uphill battle, because of the general reluctance to change."