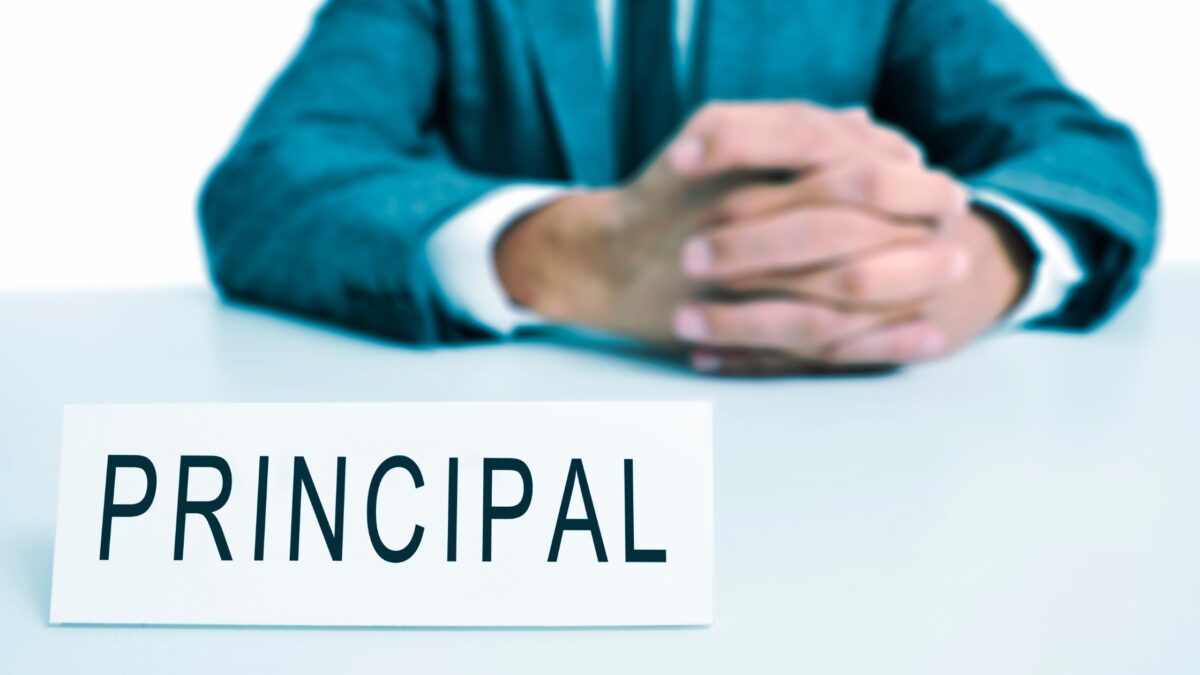 The ways in which New Mexico pays, trains and supports principals is woefully outdated, and ineffective and needs to be overhauled, says a report commissioned by the Greater Albuquerque Chamber of Commerce.
Among the recommendations in the report, presented to the Legislative Education Study Committee (LESC) in mid-November, is a complete reboot of principal preparation programs across the state.
"Addressing principal licensure programs is the first step to a comprehensive strategy to building a statewide bench of effective leaders," the report says. "Programs across the state often fail to reflect research-based components…Some traditional programs overemphasize "sit-and-get" learning while other programs offer inconsistent quality. As a result, many school leaders feel underprepared for the role, especially to lead schools that experience the greatest challenges in teaching and learning conditions."
Some members of the LESC endorsed the licensure overhaul recommendation, but wondered whether the state's universities have the capacity or desire to change.
"It's really difficult sometimes to get our universities to shift one way or the other. They're pretty set in their ways in a lot of areas," State Sen. Gay Kernan, a Hobbs Republican, said during the LESC meeting.
The Chamber commissioned the report from Education Research and Development, a Massachusetts based research and policy consulting company. The organization has done similar work, most notably in Illinois, where it was well received.
Chamber President and CEO Terri Cole said it made sense for the Chamber to produce the report because "as business leaders we are naturally inclined to believe and understand that leadership is essential to continuous improvement and ultimately to the success of any organization."
The report recommends that New Mexico "redesign and relaunch" principal preparation programs to "meet the challenge of adequate and equitable educational opportunities for schools as called for by the Martinez/Yazzie court ruling."
Those programs should be offered state grants to start new programs "in line with evidence-based best practices, including a full-time residency requirement."
There are several other notable recommendations in the report as well, including:
An update of compensation systems to "incentivize interest in school leadership roles and improve retention." Currently, principals aren't paid enough for the additional skill, responsibilities, and stress required by leadership positions, the report says. There is also no incentive in principal pay for building leaders to "maintain knowledge and skills by engaging in continuous learning opportunities to maintain their license."
Better access for all principals to ongoing professional development. "The most common opportunities tend to be "one-shot" conferences and workshops that do not reflect best practices of sustained development over time with an emphasis on practicing new skills and receiving coaching," the report says.
Establishment by the state legislature of a statewide intensive mentoring program for all first-year principals.
Increased state capacity to support school leaders. The report recommends that the New Mexico Public Education Department create an Office of School and District Leadership. The report suggests that PED "could benefit from an external organization that advocates for a comprehensive, sustained, and rigorous focus on school leadership and aims to hold the State accountable to that mission."
The state's philanthropies should "invest in an advocacy organization to hold all of state government – including executive agencies, the Legislature, and higher education institutions – accountable for deploying high-standards school leader programming that improves school and student performance."
Los Lunas Schools Superintendent Arsenio Romero attended the LESC hearing and said he supported the report's findings. Romero is also a New Mexico State University regent.
"Investing and developing our school leaders is crucial to the success and outcomes of our students," Romero said. "By investing in the development of local school leaders not only do you get a better leader, you get a better school."
Romero said he strongly believes in mentorship programs as a way to develop strong leaders. "Connection is key. Relationships are gold. It is the fastest way to growth, success, and getting the outcomes we want.," he said.
People need to push to see that this overhaul takes place, he said. "The idea that leaders grow when engaging in leadership training seems like common sense. And it is. Unfortunately, it is not common practice," he said "New Mexico needs this to happen.  This will dramatically improve public education in the state."