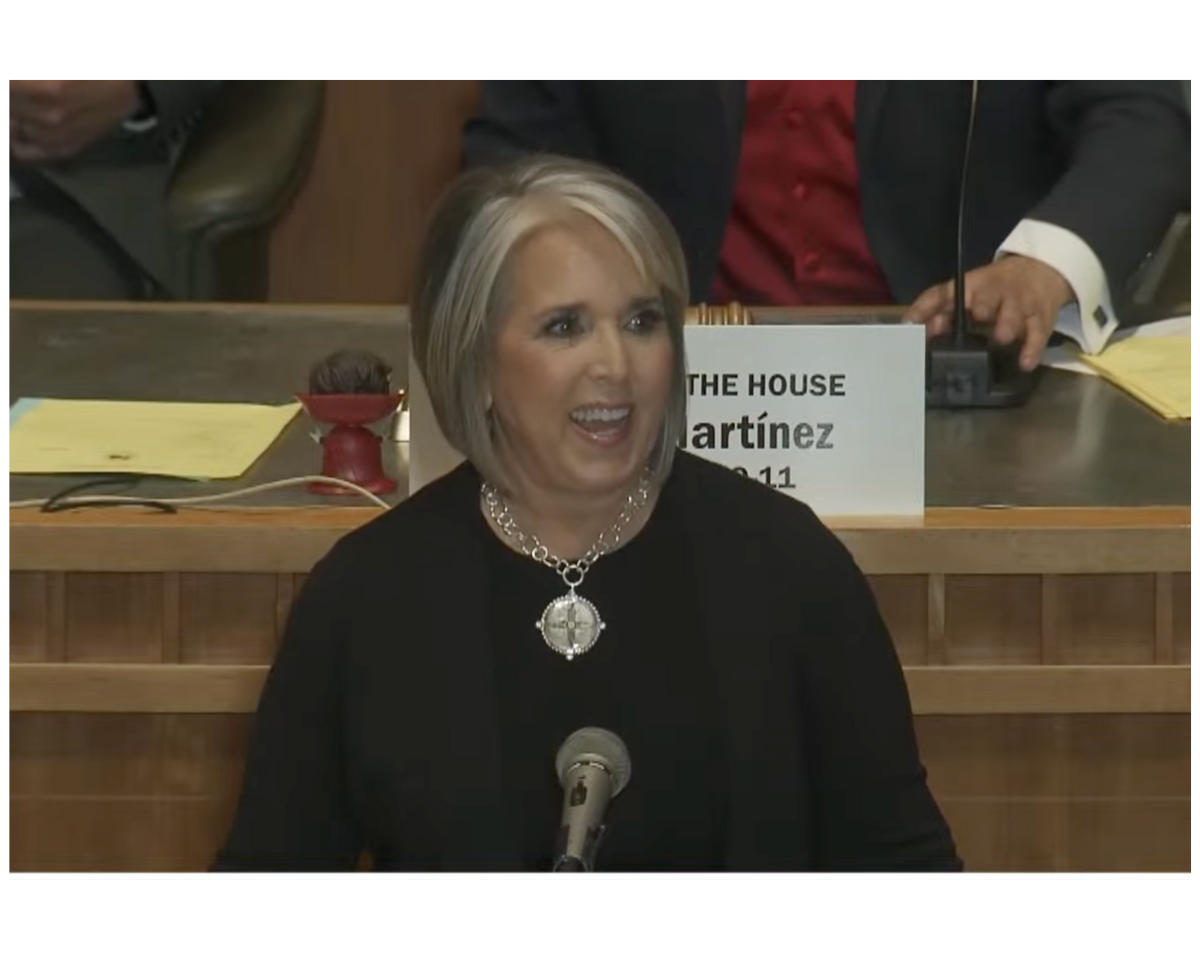 In her 49-minute State of the State address Tuesday opening the 2023 legislative session, New Mexico Governor Michelle Lujan Grisham spent eight minutes discussing public education without once mentioning the state's dire student learning crisis.
Instead, Lujan Grisham focused on her administration's "supercharged" investments in New Mexico's education system. She also pushed several new initiatives, first unveiled in the Public Education Department budget proposal, including a longer school year and 4 percent across-the-board raises for teachers and other education workers.
Lujan Grisham said New Mexico's public school teachers remain "criminally underpaid" despite big raises approved during last year's legislative session, which she said made them the highest paid teachers in the southwest.
"You know what? They ought to be the highest paid educators in the United States of America," she said to sustained applause. She also proposed covering health insurance premiums for teachers.
Legislators will also be asked to approve free school meals for all New Mexico students. "Too many kids are being forced to learn on an empty stomach," Lujam Grisham said,
The governor also touted the Opportunity Scholarship program, which provides free college to all state residents.
At the other end of the pipeline, she proposed a major investment to further bolster the state's "constitutional right to early childhood education." She said the state can provide childcare and early education "for each and every one of our families by investing more than half a billion dollars in targeted funding."
Lujan Grisham did not address Covid-related learning loss, nor the fact that on 2022 national test results, New Mexico had the nation's lowest scores among the 50 states and Washington D.C..