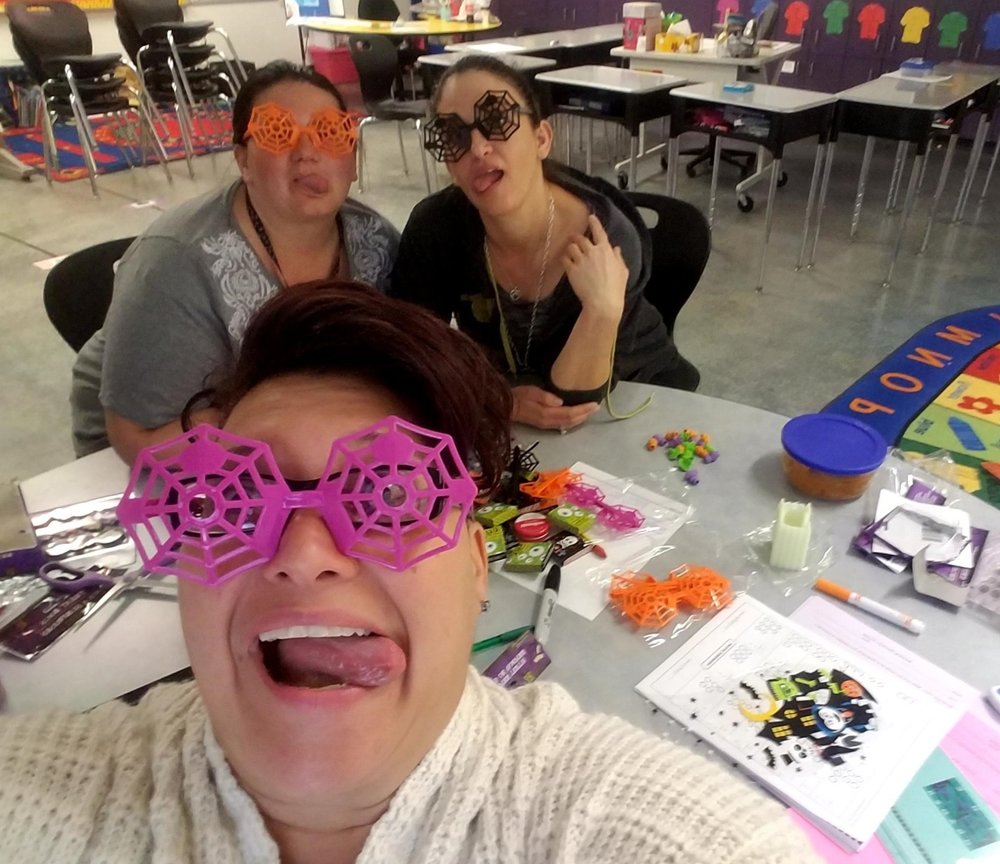 Full Name: Shari L. Hicks
Hometown: Aurora, CO
Current City: Roswell, NM
Grade(s)/Subject(s) Previously Taught: 4th-5th Self Contained Special Education (SPED)
District: Roswell Independent School District
Before we get started, what role does coffee play in your personal and teaching life?
Coffee plays a huge role in my life! Every morning you will find me with a mug full of dark roast. The aroma makes me do a happy dance, and the strong flavor awakens my senses. I have a cup before my day starts and I sip on my mug throughout the morning, including a cup of decaf to end my day. I'm very particular when it comes to coffee; I'm kind of a "Coffee Snob" you might say.
Tell readers more about yourself. Where you are from and how did you end up in The Land of Enchantment?
Well, I was born in the winter of '77. I grew up in Aurora, CO with my sister and mom. I called Colorado home for 30 years before my family and I moved south to Roswell. Being raised by a single mom trying to overcome addictions had its own set of challenges, but having a severe learning disability along with being of mixed race in the 80s made life especially difficult.
I enjoyed school up until second grade, when I first realized I was different. This realization haunted me until my sophomore year in high school. I was embarrassed by my learning disabilities and my personal life and hid my embarrassment behind sarcasm and disruptive behavior. Finally, at the start of the second semester of my sophomore year, Mrs. Ryhold, a special education teacher, took the time to really get to know me.
She helped me see that I didn't have to be only a victim. She encouraged me to start to take control of the things I could, and to seek help for the things I couldn't. By my senior year of high school, I had a 3.0 GPA. Mrs. Ryhold even picked me up every morning during SAT testing week. She tutored me three days a week and wrote a wonderful employment recommendation. As a result, I was able to graduate on time with a bright future ahead of me.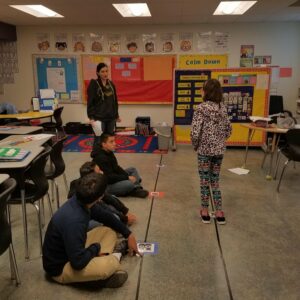 What called you into teaching? And what drew you to special education specifically?
While I was in high school, I wasn't sure what I wanted to be after graduation. After high school, I went to school for dental assisting and worked in a dental office for about four years. Then I went to school for graphic design. Once my son was born, I noticed some learning delays. He started to receive in-home care, but when the Child Find people in Colorado talked to me about them I felt that they were making all the decisions regarding my son and that I couldn't make an educated decision because no one took the time to explain to me what was actually going on with him.
After two years of sitting on the sidelines, I decided to get educated so I could make smart, informed decisions regarding my son. As I went through school, I realized that I had a unique gift for special education. I understand both what parents are going through and the child's perspective, allowing me to see both sides of a situation.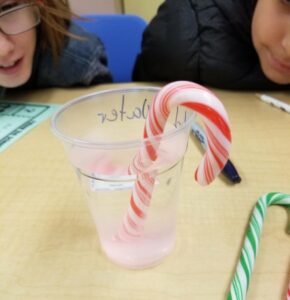 What personal and professional experiences best prepared you to become a special education educator?
Most of my exposure in SPED comes from personal experiences. I was in second grade when I was first diagnosed with a severe learning disability. My diagnoses were dysgraphia, dyslexia, and dyscalculia. Although I had some really great SPED teachers, I also had some who didn't understand the struggles of a child with several special needs. My other source of experience is from being the mother of a child with special needs. I believe having both these experiences helps me have a full view of the unique needs of the young people I am blessed to teach.
If readers walked into your classroom on a typical afternoon, what would they see? What evidence of student learning would they find?
A typical day in my classroom would start with our own version of a "coffee break" where I spend 30 minutes in the morning chatting with students. In my room, we call that a round table meeting. This is the time when my students are able to talk to me about the good, the bad, and the ugly of their days. I deeply believe that my students won't learn unless they feel like they are safe and loved.
My students start their learning time with silent reading. They enjoy this time because they can read whatever they'd like. This activity helps them to develop a love for reading in a low pressure way.
The evidence of learning you'll find in my classroom is when students are talking with each other about learning activities and when they are making connections about what is taught and what they see in their communities. I believe the evidence of learning comes from being connected to the classroom through the six principles that I truly believe and practice in my classroom. I maintain high expectations for each of my students and won't allow them to use their disability to get out of completing high-quality class work.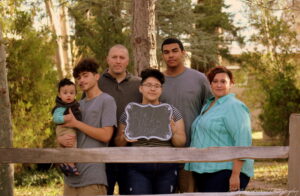 What does the NM teacher evaluation process look like for special educators? What's your experience with NMTeach been like?
There are many aspects of the NMTeach evaluation process that can be challenging for special educators. The nature of special education makes it a challenge to connect teachers and students. Another challenge can be in equating test scores. For example, students start off taking the New Mexico Alternate Performance Assessment (NMAPA). If they are proficient on NMAPA, they should be moved to then taking the Partnership for Assessment of Readiness for College and Careers (PARCC) assessment. Unfortunately, student NMAPA scores are also compared to PARCC scores, which is the equivalent of comparing cat food to a shovel.
Despite these imperfections, I still find NMTeach to be a valuable tool. Because the expectations on the evaluation levels are so detailed, my approach has been to do extra work to make up for points I might miss out on in regards to student test scores. I put a lot of time into extra activities to bridge any gap there.
As someone with perspective from many angles, what do you want children with special needs – and their families – to know about themselves?
I want students with special needs to know that their disability doesn't define them. I want them to know that they are special because of their talents, not because of their disability. Students with disabilities need to know that their academic weaknesses are also their super powers. Many students possess problem-solving skills they have developed because of their academic challenges.
I want families to know that their children are amazing blessings who I feel honored to teach and learn from. I enjoy seeing the light go on when they understand a concept. The best feeling I get is when, on their own, my students dig deeper into a lesson and discover something that even I didn't know before.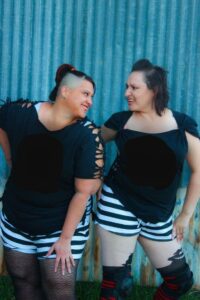 Let's end this with the third rail of New Mexican politics. You're from Colorado so you may know better than most: who truly has the best green chili?
I love my Colorado roots, but I have to settle the debate once and for all: New Mexico has the best green chile hands down!