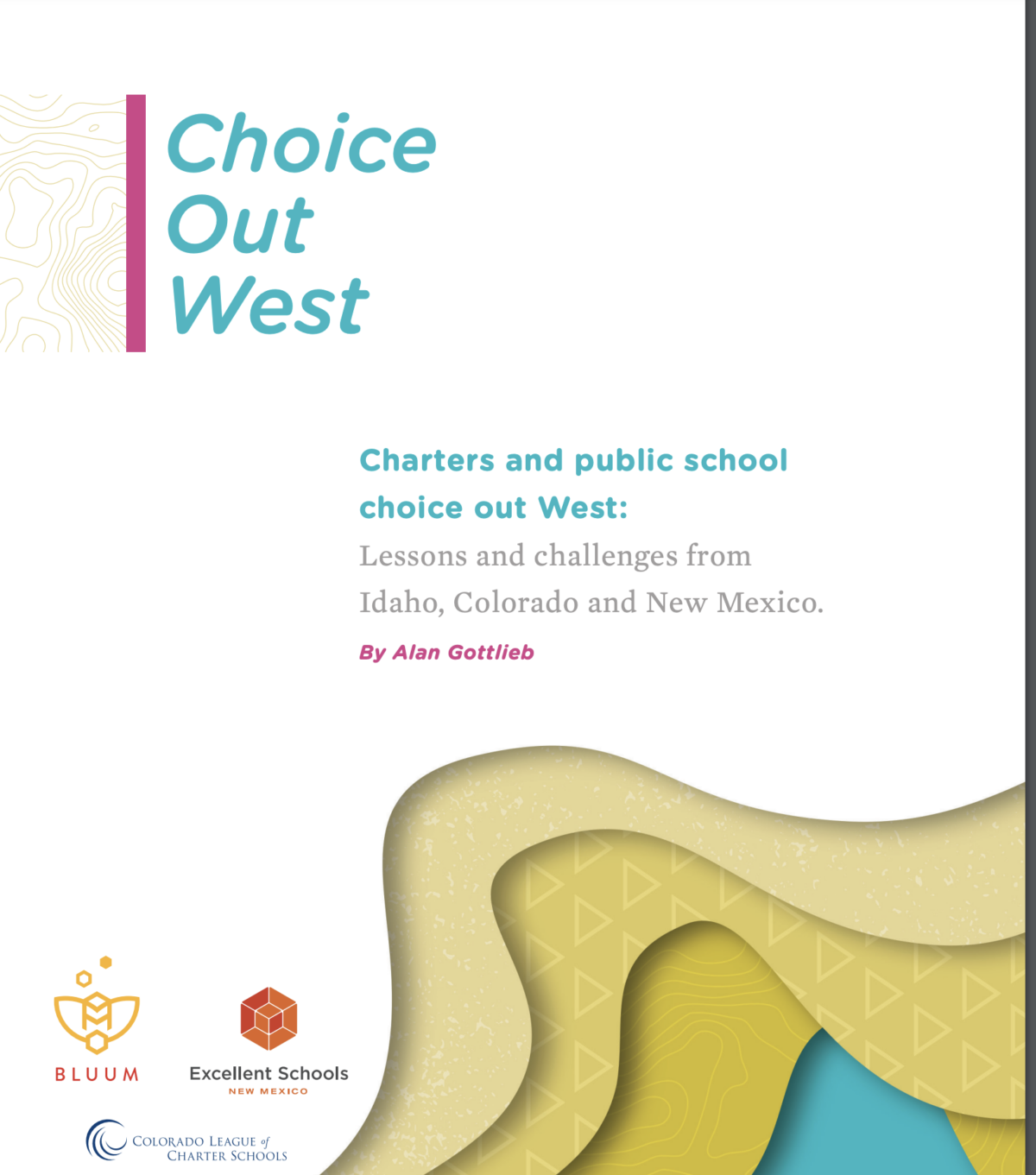 A new report examining the current status of school choice in three Western states – New Mexico, Colorado, and Idaho – finds plenty to celebrate combined with a number of challenges on the horizon.
The report was commissioned by Excellent Schools New Mexico, the Colorado League of Charter Schools, and Bluum, an Idaho nonprofit that helps develop new charter schools and school leaders. It was written by Alan Gottlieb, a Denver-based education writer and consultant.
While New Mexico charter schools, first authorized by a 1992 state law, got off to a slow and shaky start, Gottlieb writes, the sector has come on strong in the past several years, attracting national notice.
"Combining better authorizing with the growing influence of several school development and education advocacy nonprofits has, over the past three years, made New Mexico a player in the school choice arena for the first time," the report says. In fact, said Luke Ragland of The Daniels Fund, he finds the New Mexico school choice environment one of the most exciting in the nation.
"In five years, people will look back and will be writing stories about what happened in New Mexico's charter school space," Ragland said. "New Mexico is poised for some of the most impressive charter growth in the country."
The report cites the emergence of organizations like NewMexicoKidsCAN, Excellent Schools New Mexico,Teach Plus New Mexico as a key reason the state's families now have a wider array of high-quality school options from which to choose.
Also, two longer-standing organizations, the Greater Albuquerque Chamber of Commerce and Public Charter Schools of New Mexico have become stronger and more effective in their advocacy, the report says.
The report also spotlights three "exemplar schools," all charters: Altura Prep and Mission Achievement and Success (MAS) in Albuquerque, and Sidney Gutierrez in Roswell.
When it comes to challenges, the study touches on New Mexico's funding inequities between charters and district-run schools, uneven charter authorizing leading to some low-quality schools opening and then being allowed to continue operating, and a lack of quality school options in many areas of the state.
National challenges on the horizon could have an impact in New Mexico as well, the study says. Most of them center on the widening national political divide, which tends to push people into mutually hostile opposing camps.
The report raises an alarm about a looming U.S. Supreme Court decision that could pave the way for religious-based charter schools. This could substantially erode support for charters as a whole, particularly among Democrats and the center-left.