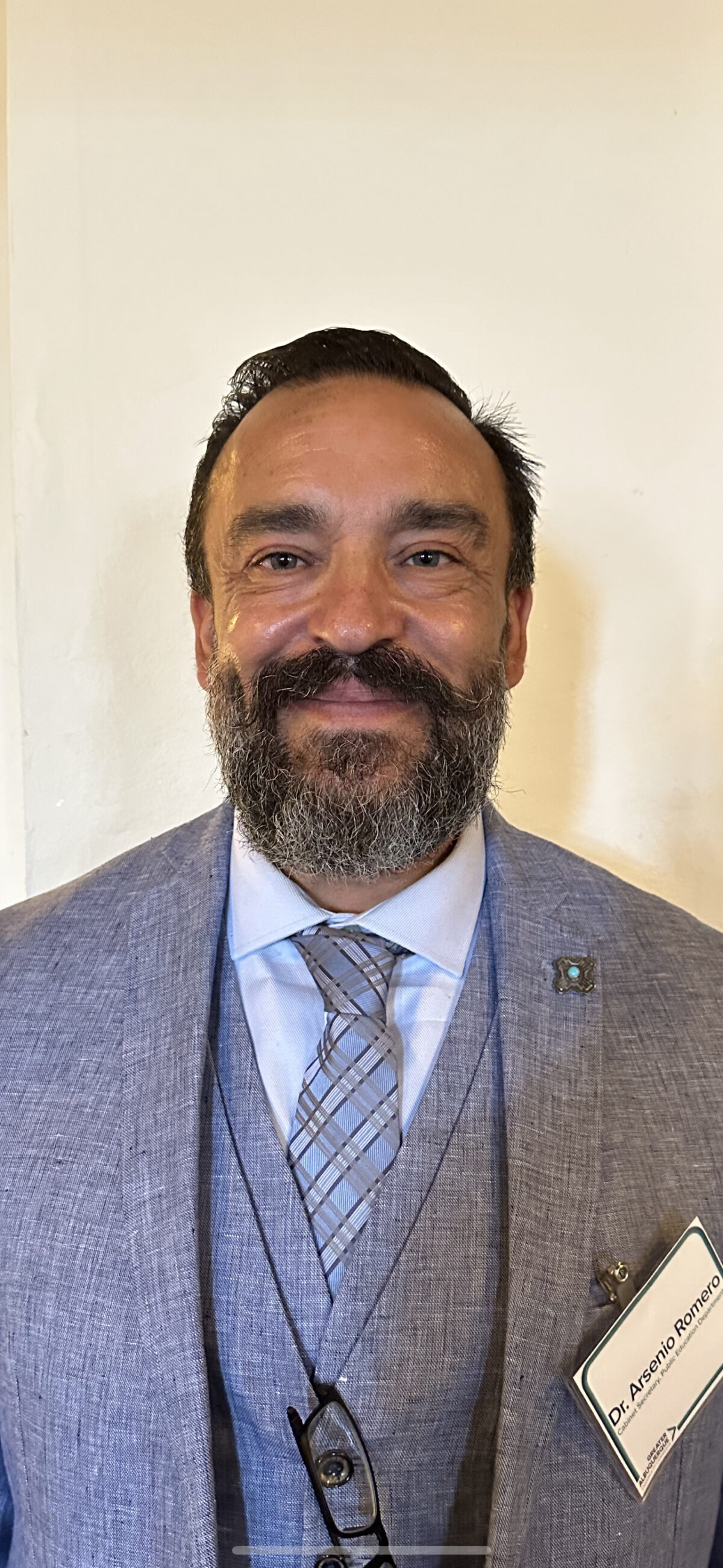 Education Secretary Arsenio Romero outlined his plans for the future of education to a group of Albuquerque community leaders on May 31, explaining that he wants New Mexico to "take control of [its] own story" on education.
The "Education Matters" luncheon was hosted by the Greater Albuquerque Chamber of Commerce. Romero used the opportunity to speak about the work he said the Public Education Department is doing to help drive New Mexico's students to success, talk about his team, and a little about himself and his track record of increasing the academic performance of students in under-performing schools across the state.
What's Coming to PED
Romero addressed the teacher shortage in New Mexico. "We had made some pretty good progress in filling classrooms with highly qualified people. We're not there yet though, we still have a lot of work to do," he said, adding that there are about 700 teacher vacancies across the state.
"The truth is that we have even more shortages when it comes to principals and superintendents," Romero said. "One of the root causes of [the current state of education in NM] is because we have such high turnover in these positions."
Romero said principals and superintendents are leaving schools and districts after only a few years. He said the state is looking for superintendents who will stay long enough to implement the changes they want to see. The PED is looking to start a residency program that trains principals and superintendents, Romero said he is looking to move $2 million to this program.
"This is where we have to start telling our story. We have to share the amazing tales of what's happening in New Mexico. We have to celebrate those spotlight areas, replicate and scale up those ideas," said Romero.
The PED is working on implementing extra instructional time, so students and teachers have more time together in class. This comes after the legislature passed House Bill 130, increasing the amount of time elementary school students have in the classroom to 1,140 from 990 for elementary schools and 1,080 for middle and high school students.
Romero said he spoke with several teachers across the state who all asked for additional time with their students.
New Mexico follows a Career and Technical Education (CTE) model. Romero said he is excited about the future of this program, giving students an ability to receive work experience and more hands-on learning opportunities. He said he wants to expand CTE across the state to help students plan for the future and give them an advantage in the workforce after high school.
The PED will soon be updating New Mexico Vistas, a website that, pre-pandemic, was used to share information about the performance of New Mexico schools. The website has been clunky and difficult to use, Romero acknowledged, but will be updated "in the next few days" to show accurate and current data on schools across the state. This will be the first time New Mexico Vistas will be updated since 2019.
Romero said, "I've been in those hard districts, in those schools where for years and decades they haven't been able to be successful. But there is a way for them to get where they want to be. New Mexico Vistas is the platform to do that. Be on the lookout because in the next few days you'll get to see what this looks like."
Who is Secretary Romero?
Since he was a boy, Romero said, he wanted to be a teacher. He was inspired by his mom, a teacher at Belen Consolidated Schools. As he spent more time at the school, his ambitions grew and he decided that one day he wanted to be a principal.
Romero attended Belen High School, and after finishing high school he traveled to Las Cruces and enrolled in New Mexico State University.
After graduation, Romero began his administrative career as an elementary school teacher, before becoming a principal. Slowly, Romero added responsibility and risk to his work, overseeing the performance of multiple schools. He fell in love with the Las Cruces area after college, going on to become the principal at several schools in the southern town. Eventually, he was called to Roswell to help improve performance at Roswell Independent Schools. After seeing continued success in the schools where he worked, Romero became determined to be a superintendent. As luck would have it, he was called to rural Deming as superintendent and was able to turn around the district's academic performance in just two years. He was then called back to Valencia County, where he became superintendent of Los Lunas Public Schools before taking on the role of public education secretary.
Today, Romero said he is looking forward to employing the same skills and tools he used to improve schools across New Mexico to improve education across New Mexico as the Secretary of Public Education. Romero said he expects big results out of his team and department.