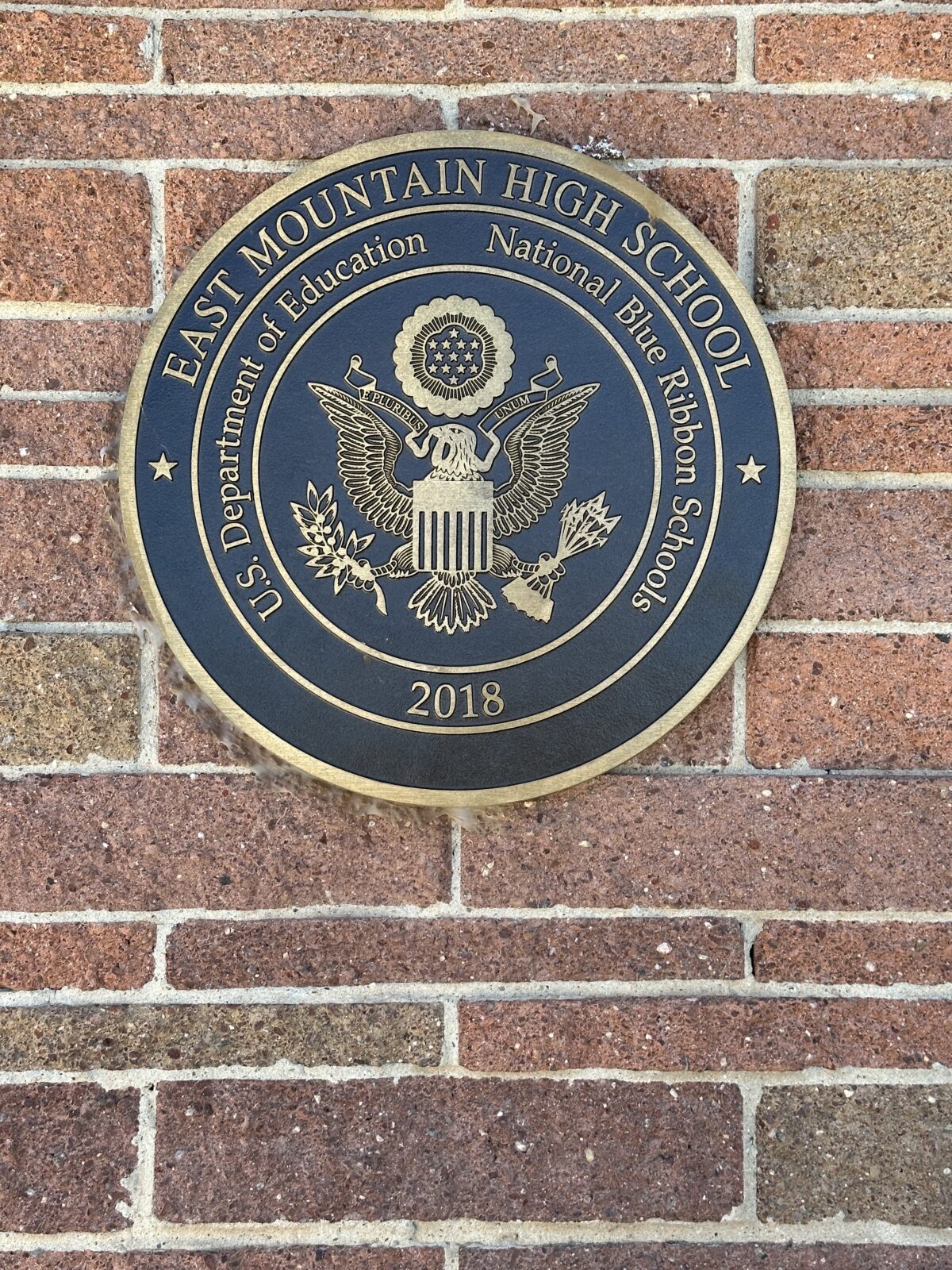 High-performing East Mountain High School in Sandia Park, is looking to expand its ability to teach the next generation of students.
Offering pathways for students to express their creativity in productive, fun, and academic ways is part of the reason the charter school has seen an increase in student enrollment to 380. Now, the school hopes to add a middle school component, which requires approval from its authorizer, Albuquerque Public Schools..
When Smith stood before the Albuquerque Public Schools Board of Education on April 5 to request an expansion of EMHS to expand to middle school grades, he was met by an unreceptive board of education that tabled the request. As of press time, APS has not placed an item on their agenda to act on the expansion of EMHS.
Adding a middle school to EMHS would be beneficial to the school and students, according to Principal and Head Administrator Trey Smith.
Last September, the New Mexico Public Education Department released spring assessment results, which showed EMHS has more students reaching grade level proficiency than their Albuquerque Public Schools peers in English Language Arts, Math, and Science.
Smith said that this success is because of the dedication of EMHS' students, staff, and initiatives.
What Drives Success?
Smith said the staff at EMHS work hard to ensure that students and educators have all the resources they need to be successful. Students are empowered at EMHS, where they are able to determine which courses they are interested in and have their education nurtured by caring teachers.
EMHS does not see a high turnover among staff. The average tenure of faculty is 12 years, "Why do they like being here? I think we have some things in our scheduling that make it more conducive to better teaching," Smith said.
EMHS runs on a block schedule. Students have four classes in the fall and four in the spring, with each class running 90 minutes. Under this model, teachers have a 90-minute prep period every day, "Teachers appreciate the extra planning time. And the 90 minutes gives our students and teachers an opportunity to have stronger relationships."
Smith said that students do well on assessments when they feel safe and that their education is being nurtured. The school goes out of its way to ensure it is serving its students equitably, EMHS has a high population of gifted students, and students on other forms of individualized education plans.
"We have higher requirements than the state requires for graduation," Smith said. This includes mandating all seniors take a math class in their final year of high school, juniors must take an environmental science course, and some extracurricular activities have been turned into classes.
"A lot of our elective courses are based on student interest, which is unique and also directly correlates to activities they're doing outside of school," said Adelynn Nee, EMHS alumni and Director of Development.
Robotics, Math Engineering Science Achievement, debate team, and what Smith called a "robust" music program are only a handful of these "student interest" classes. At EMHS, the curriculum at school incorporates autonomy, giving students the ability to have control over their academic future while providing them with opportunities to be successful.
In the robotics room, students were seen working on robots; in the music room, students were preparing to create an album, many students were happy to show off their original work, including music they had written with visuals they had designed to accompany the sounds. Ninety percent of students at EMHS are engaged in skill-class like these. Smith said the school focuses on leadership and works to support their students in whatever way they would like to express.
"These are things that keep students happy, interested, and wanting to be here. It gives them an inner drive, I think, for success," Smith said.
Expanding the Pack
EMHS sits on about 30 acres of land that the school owns.
"We do have a plan with the county for long-term expansion," Smith said, "the population up here is actually expanding, a lot."
The county and EMHS are going to build an auxiliary gym. The plan is built into the Bernalillo County Master Plan. Smith thanked the county for their assistance and their partnership. This is expected to be a multi-year project, taking about five years to complete.
A new gym is not the only expansion plan for EMHS. The school is looking to help further foster success by adding a middle school to the campus.
"We want to have a clear pathway for a high-quality education system," Smith said. The school looked over data for their freshmen class and found students were coming from 29 different middle school programs. The school identified the freshman class as their most challenging cohort of students, because they came from such a wide variety of programs.
Smith said EMHS is looking to become a sixth grade through 12th grade school. By serving students earlier in their education journeys, EMHS hopes to align their students with the goals and mission of the school that lead students to success.
"It's related to academics, but it is also about the culture of the school," Nee said, "Starting them early would really give us an opportunity to get them on track with the mission."
Expanding EMHS to a middle school would require new buildings. A new building would house 10th, 11th, and 12th grade students, with a building for sixth and seventh graders, and another building for eighth and ninth graders.
When Smith went before the APS Board of Education on April 5, his discussion about expanding EMHS was questioned by elected officials who wondered about the demographics of the school, a status, Trey said, was decided by a blind lottery as required by state law. While the board approved an increase to EMHS's enrollment cap, it tabled a resolution permitting EMHS to expand to serve middle school grades..
"The community wants [the expansion], badly," Smith said, "we just want to have a clear, high-quality option for families."
Joining the Pack
Founded in 1999, EMHS was one of the first five charter schools to be opened in New Mexico, looking to serve the underprivileged communities in the area.
"I was someone who lived up here," Smith said, "The closest school for me was 30 minutes away in either direction, either Manzano or Moriarty." Smith said the school was opened with a class of 100 freshmen. The original mission was to be part of the growth of the community and to be more convenient for the people living outside of Albuquerque.
State law mandates all charters hold a lottery to determine which students will attend the school; in true New Mexican fashion, EMHS uses a chile roaster to pick names. Because of the lottery, the majority of students at EMHS are from the local East Mountain area, but the school's reputation has drawn students from Moriarty, Estancia, and Albuquerque. EMHS currently has a student population of 380 students. To apply for the lottery, click here.