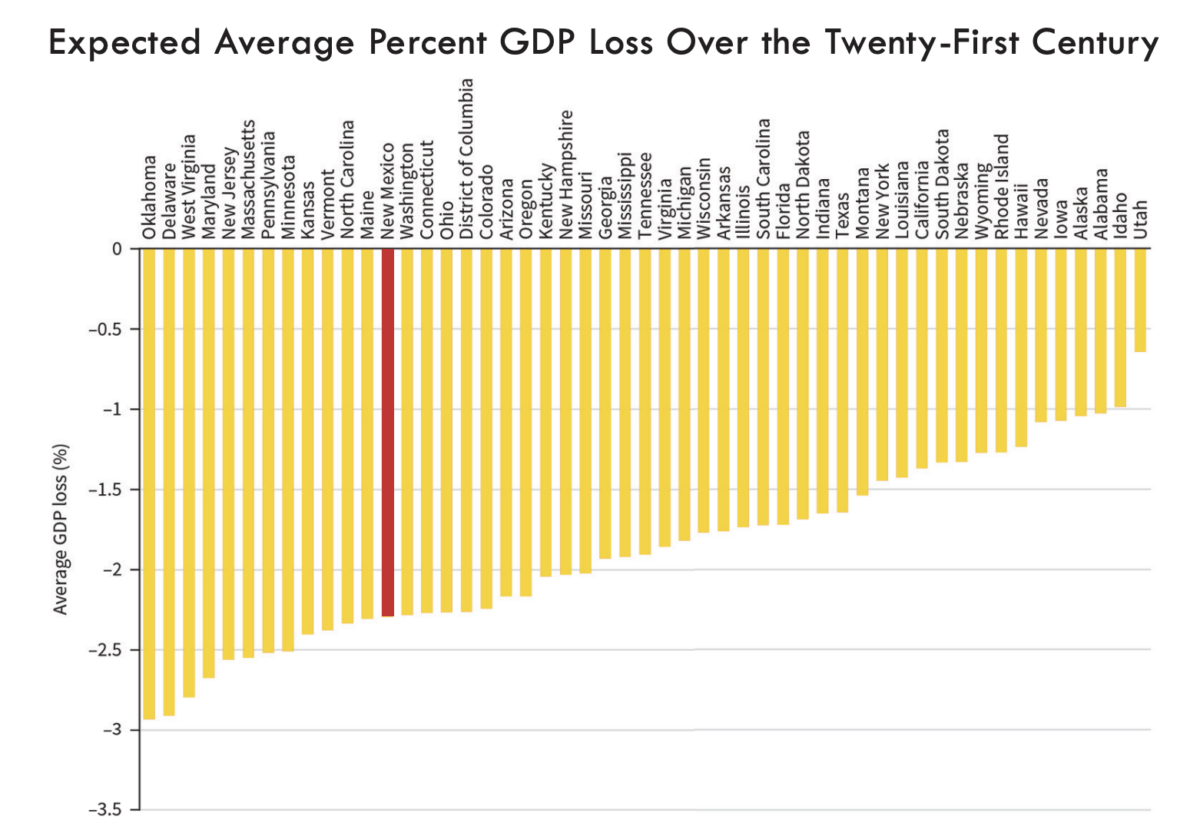 Pandemic-related learning loss will have significant negative economic impacts on the state and its residents through the rest of this century, a new study says.
New Mexico's Gross Domestic Product will be 2.3 percent lower over the course of the 21st century than it would have been had the pandemic never occurred. And students who were in school during the Covid years will see 6.8 percent lower earnings over their lifetimes.
Those are the grim conclusions of a study conducted by the Hoover Institution, a right-leaning think-tank affiliated with Stanford University.
The study examined, state-by-state, the disheartening results of last year's National Assessment of Educational Progress (NAEP) scores in reading and math among the nation's fourth- and eighth-graders, then used "substantial economic analysis related to the U.S. labor market that allows direct estimation of the impact of the pandemic."
According to the New Mexico section of the study, the economic loss to the state through this century will be $70 billion in current dollars.
"Even if education returns to its pre-pandemic quality, there is a cohort of students that will move through the future labor force with lower skills and achievement than those both before and after them," says the study, written by Stanford's Erik Hanushek.
"This cohort will have lower lifetime earnings, and their reduced skills will, by historical observations, lead to a slowdown in growth (relative to what would have occurred without the pandemic)."
As reported last year, New Mexico ranked dead last among the states in NAEP scores across the two tests in both grades. New Mexico students, like their peers across the country, had lower proficiency rates on NAEP tests in 2022 than any time in recent memory. New Mexico's scores were the lowest in a range from 13 to 30 years, depending on the grade and subject.
Results put New Mexico's 4th grade math proficiency at its lowest point in 17 years (since 2005), and its 4th grade reading proficiency at its lowest point in 13 years (2009). Results for 8th grade follow similar trends with math proficiency hitting its lowest point in 30 years (since 1992) and reading at a 15 year low (2007).
On the Hoover rankings of economic impact, New Mexico will suffer the 13th largest percentage loss in GDP, at 2.3 percent. Oklahoma will see the biggest loss, at 2.9 percent. Utah will have the smallest loss, at 0.6 percent.
"Students from Utah…can expect slightly less than a 2 percent loss of lifetime income. On the other hand, students from Delaware and Oklahoma can expect nearly a 9 percent loss in future income by virtue of impaired education during the pandemic," Hanushek wrote.