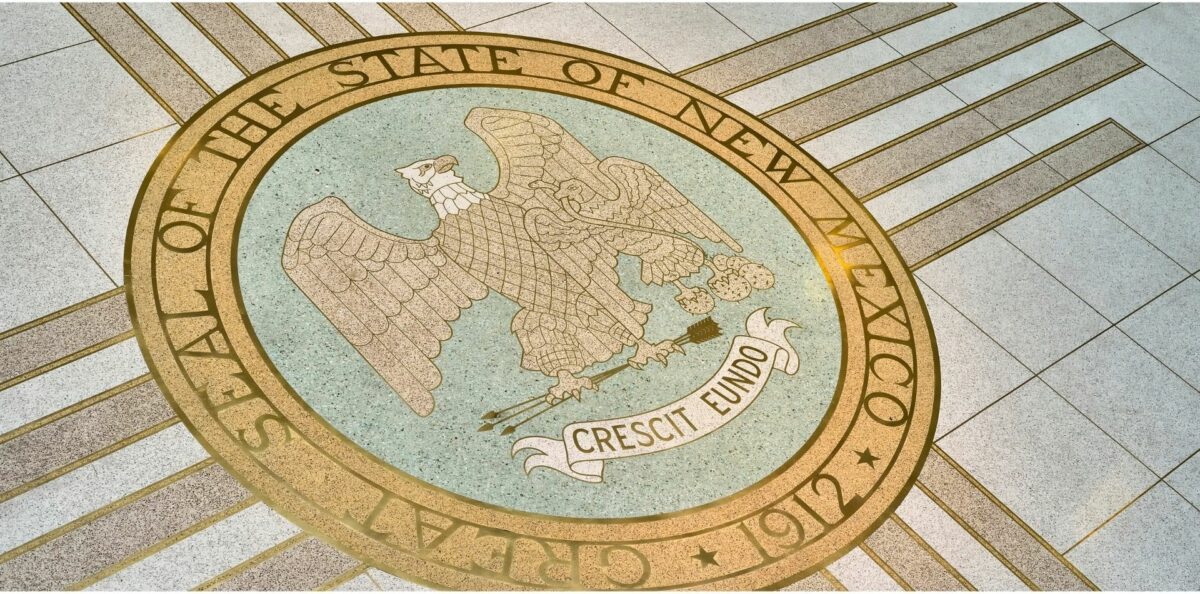 The 2023 legislative session came to an end with a total of 71 bills being introduced with the specific intentions of changing education in New Mexico. Of all these bills, 18 became law, 49 bills died, and four were vetoed by Governor Michelle Lujan Grisham. Of the bills that passed, one will allow free breakfast and lunches for all students in the state while the other will make menstrual products available free-of-cost to girls at school One focuses on extending the school year, and another looks at giving athletic coaches better training to protect children. A list of all education bills proposed during this year's legislative session is below.
To read details about the bills that became law, click here.
To read details about bills that died and were vetoed, click here.
Education Bills that Became Law
House Bill 127 – Education Assistant Salary Increase – Rep. Susan Herrera (D – Rio Arriba, Sandoval, Santa Fe, Taos)
House Bill 130 – K-12 Plus Program – Rep. Joy Garratt (D – Bernalillo)
House Bill 134 – Menstrual Products in School Bathrooms – Rep. Christine Trujillo (D – Bernalillo)
House Bill 181 – National Board Certified Program Units – Rep. Debra Sarinana (D – Bernalillo)
House Bill 199 – Increase School At-Risk Index – Rep. Brian Baca (R – Valencia)
House Bill 342 – Education Savings Plan Uses – Rep. Ryan Lane (R – San Juan)
House Bill 401 – Rename Technology for Education Act – Rep. Brian Baca (R – Valencia)
House Bill 481 – Align School Reading Materials – Rep. Ryan Lane (R – San Juan)
House Bill 533 – School Group Insurance Contributions – Rep. Raymundo Lara (D – Doña Ana)
Senate Bill 4 – Healthy Universal School Meals – Sen. Michael Padilla (D – Bernalillo)
Senate Bill 120 – Open Enrollment for Military Children – Sen. Harold Pope (D – Bernalillo)
Senate Bill 131 – Public School Funding Changes – Sen. Mimi Stewart (D – Bernalillo)
Senate Bill 307 – Licensed Teacher Prep Affordability – Sen. Mimi Stewart (D – Bernalillo)
Senate Bill 383 – Public Ed. Background Check Process – Sen. Mimi Stewart (D – Bernalillo)
Senate Bill 397 – School-Based Health Center – Sen. Nancy Rodriguez (D – Santa Fe)
Senate Bill 417 – Teacher Vocational Ed Licensure Track – Sen. Craig Brandt (R – Sandoval)
Senate Bill 450 – School Coach CPR and AED Training – Sen. Cliff Pirtle (R – Chavez, Eddy, Otero)
Senate Bill 474 – School District In-Lieu-Of-Taxes Payments – Benny Shendo, Jr. (D – Bernalillo, McKinley, Rio Arriba, San Juan, Sandoval)
Bills that Died
House Bill 30 – Public School Ventilation Improvement Act – Rep. Christine Chandler (D – Los Alamos, Sandoval, Santa Fe)
House Bill 36 – School Group Insurance Contributions – Rep. Raymundo Lara (D -Doña Ana)
House Bill 39 – Dual-Licensed Instructional Support Providers – Rep. Elizabeth Thomson (D – Bernalillo)
House Bill 43 – Affirmative Consent Policy in Schools, – Rep. Elizabeth Thomson (D – Bernalillo)
House Bill 102 – Health Care Insurance for Educators – Rep. Raymundo Lara (D – Doña Ana)
House Bill 111 – Holocaust and Genocide Studies Act – Rep. Pamelya Herndon (D – Bernalillo)
House Bill 112 – Public School Wellness Room Pilot Project – Rep. Pamelya Herndon (D – Bernalillo)
House Bill 149 – Public Ed Dept. Native American Funding – Rep. Derrick Lente (D – Rio Arriba, Sandoval, San Juan)
House Bill 152 – Prueba De Espanol Para La Certification – Rep. Christine Trujillo (D – Bernalillo)
House Bill 194 – Public School Finance Changes – Rep. Nathan Small (D – Doña Ana)
House Bill 254 – School Marshal Act – Rep. Martin Zamora (R – Curry, DeBaca, Guadalupe, Roosevelt, San Miguel)
House Bill 256 – Hybrid Dual Credit Pilot Project – Rep. Andres Romero (D – Bernalillo)
House Bill 279 – Personal Finance Class for Graduation – Rep. Cathryn Brown (R – Eddy, Lea)
House Bill 283 – School Marshal Act – Rep. Stefani Lord (R – Bernalillo, Torrance)
House Bill 285 – Office of Special Education – Rep. Liz Thomson (D – Bernalillo)
House Bill 295 – Firearms on School Property Software – Rep. Greg Nibert (R – Chaves)
House Bill 296 – Instructional Support Providers – Rep. Raymondo Lara (D – Doña Ana)
House Bill 302 – School-Age Name, Image and Likeness Use – Rep. Ambrose Castellano (D – San Miguel, Torrance)
House Bill 325 – School Board Governance Changes – Rep. Natalie Figueroa (D – Bernalillo)
House Bill 335 – School Computer Science Classes – Rep. Debra Sarinana (D – Bernalillo)
House Bill 355 – Dev. Disability Transitional Education PGMS – Rep. Elizabeth Thomson (D – Bernalillo)
House Bill 383 – Summer and Out-of-School Time Programming – Rep. Natalie Figueroa (D – Bernalillo)
House Bill 394 – No Gender Reassignment Teaching in Schools – Rep. John Block (R – Otero)
House Bill 396 – Increase Local School Board Term Length – Rep. Susan Herrera (D – Rio Arriba, Sandoval, Santa Fe, Taos)
House Bill 413 – School Load Class Sizes – Rep. Christine Trujillo (D – Bernalillo)
House Bill 464 – Improve Educational Outcomes – Rep. Yanira Gurrola (D – Bernalillo)
House Bill 472 – Career Tech Educator Community Ed. Act – Rep. Pamelya Herndon (D – Bernalillo)
House Bill 483 – School Gifted Education Requirements – Rep. Christine Trujillo (D – Bernalillo)
House Bill 487 – No Teaching of Critical Raza Theory – Rep. Rod Montoya (R – San Juan)
House Bill 506 – Ethnic Studies Standards – Rep. Patricia Roybal Caballero (D – Bernalillo)
Senate Bill 60 – Photovoltaic Systems in New Public Schools – Sen. William Soules (D – Doña Ana)
Senate Bill 93 – Mora School Security – Sen. Pete Campos (D – Colfax, Guadalupe, Harding, Mora, Quay, San Miguel, Taos)
Senate Bill 95 – Statewide School Safety – Sen. George Munoz (D – Cibola, McKinley, San Juan)
Senate Bill 234 – No Soda Sales on School Grounds – Sen. Gregg Schmedes (R – Bernalillo, Sandoval, Santa Fe, Torrance)
Senate Bill 306 – Health Centers in Hermit's Peak/Calf Canyon – Sen. Pete Campos (Colfax, Guadalupe, Harding, Mora, Quay, San Miguel, Taos)
Senate Bill 340 – Define Public Ed Ethnic Studies – Sen. Linda Lopez (D – Bernalillo)
Senate Bill 384 – School Athletics Changes – Sen. Antonio Maestas (D – Bernalillo)
Senate Bill 387 – School Student Restraint or Isolation – Sen. Linda Lopez (D – Bernalillo)
Senate Bill 400 – Middle and Junior High School Redesign – Sen. William Soules (D – Doña Ana)
Senate Bill 437 – Vocational Rehabilitation Act – Sen. Linda Lopez (D – Bernalillo)
Senate Bill 490 – Head Varsity Coach Bonuses – Sen. Benny Shendo, Jr. (D – Bernalillo, McKinley, Rio Arriba, San Juan, Sandoval)
Senate Bill 492 – Education Retirees Returning to Work – Sen. George Munoz (D – Cibola, McKinley, San Juan)
Education Bills Vetoed
House Bill 125 – School Dual Credit Task Force – Rep. Andres Romero (D – Bernalillo)
House Bill 126 – School Graduation Requirements – Rep. Andres Romero (D – Bernalillo)
House Bill 216 – LESC Public Education Study – Rep. Andres Romero (D – Bernalillo)
House Bill 375 – Charter School Expenditure Plan – Rep. Joy Garratt (D – Bernalillo)