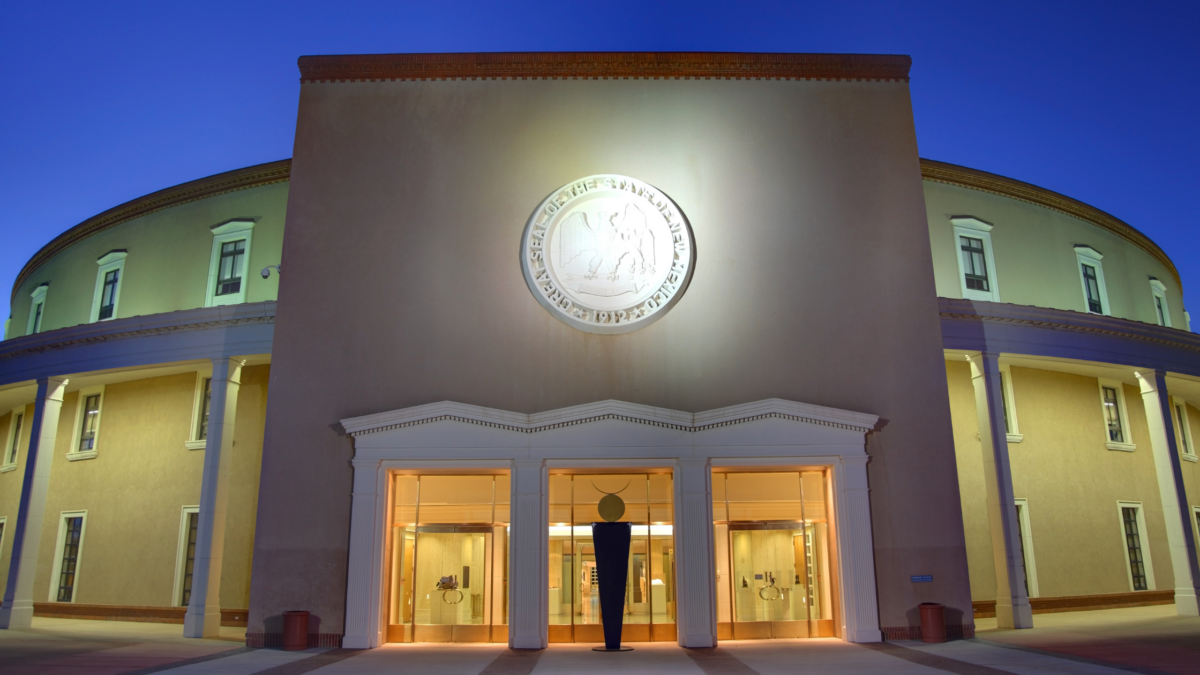 Six education bills passed in both houses of the New Mexico State Legislature during its 30-day 2022 session, and will become law once signed by Gov. Michelle Lujan Grisham.
While the new laws, combined with the substantial increased public education budget, provide schools and districts with additional resources, the session did not produce legislation that directly addresses the enormous disruption the Covid-19 pandemic has caused for New Mexico's students. Whether the 2022 session is remembered as a turning point or a missed opportunity, only time will tell.
Here is a quick recap of the session's education bills.
Teachers/staffing
Sponsors: Debra M. Sariñana, Joy Garratt, William Soules, Mimi Stewart, T. Ryan Lane
Teacher residency programs, which pair teachers-in-training with expert teachers and provide in-classroom training experiences, will expand, thanks to this bill. The bill also broadens eligibility for residency programs which will now be available to undergraduate students enrolled in schools of education. . The budget for residency programs will see a corresponding increase, from $1 million to $15.5 million. This move is seen as one strategy for addressing the growing teacher shortage crisis, and to increase diversity in the state's teaching corps.
Sponsors: Mimi Stewart, Siah Correa Hemphill, Debra M. Sariñana
This bill, which raises the minimum salaries for all New Mexico level one, level two, and level three teachers, is designed to help make the state competitive with its neighbors in an era of growing teacher shortages. The new minimum salaries increase the base pay to at least $50,000 for level one teachers, $60,000 for level two teachers, and $70,000 for level three teachers.
Sponsor: Derrick J. Lente
This bill requires salary parity for the 99 people in New Mexico who hold Native American Language and Culture Certificates. To expand opportunities for Native American students to receive a culturally and linguistically relevant education, the Native American language and culture certificate allows non-degreed individuals to teach in the language and culture of their tribes and pueblos at any grade level. But unlike the three tier salary system used to determine the compensation of licensed teachers, many school districts have differing approaches in determining the compensation of these certificate holders. Until now, many school districts have paid these certificate holders as educational assistants, which has lower pay levels than for licensed teachers. Under the new law, they will be paid as level one teachers (which will be at minimum $50,000 annually beginning next school year.).
Funding
Sponsors: Joy Garratt, Meredith A. Dixon, Cathrynn N. Brown, Joshua Hernandez, Siah Correa Hemphill
This charter school facilities bill represents a big win for advocates of public school choice in New Mexico. It takes several steps to help ease the cost burden facilities typically impose on charter schools. Most notably, the bill creates a $10 million Charter School Facility Revolving Fund. The fund would not be used for construction but would be available for schools currently in lease purchase agreements to use for refinancing. Only charter schools that are established and have been renewed at least once would be eligible to tap the fund. The bill also standardizes the amount of funding provided to charter schools for facilities to a per student calculation, versus the previously inequitable per square foot allocation.
Sponsor: G. Andres Romero
This bill amends the Public School Capital Improvements Act state funding calculation to increase capital outlay funding for all school districts. It could potentially increase the state matching fund from $20.1 million to $31.1 million, an increase of $10.9 million, or 54 percent. The bill uses the Public School Capital Outlay Council phase two state match calculation to send additional dollars to school districts with low property tax bases. All school districts would receive more funding under HB119, with school districts with a lower state match receiving smaller increases than school districts with higher state matches pursuant to the Public School Capital Outlay Act.
Higher education
Sponsors: Elizabeth "Liz" Stefanics, Joy Garratt
The Opportunity Scholarship Program is a key component of Gov. Michelle Lujan Grisham's 2022 education agenda. It would combine various existing state college scholarship programs, including the Lottery Scholarship, and expand availability to all residents of the state, regardless of age. The scholarships are available to all degree-seeking undergraduate students of any public state or tribal college in New Mexico who take between six and 18 hours during the fall and spring semesters and maintain a 2.5 grade point average. Students enrolled in certain credit-bearing certificate programs would also be eligible for the scholarship.
Other
Sponsors: Joy Garratt, Phelps Anderson, T. Ryan Lane
HB 73 creates a return-to-work program for retirees receiving pension benefits from the Educational Retirement Board (ERB). The program would allow a retired educational employee to return to work after a 90-day layout period but would limit that worker to 36 months of additional service.