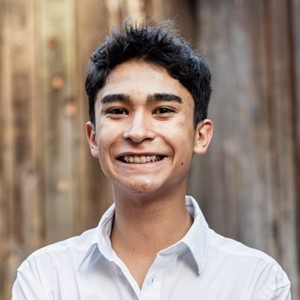 In the heart of New Mexico, a rising star is making waves in the world of education advocacy. Darren Paredes, a junior at ASK Academy in Rio Rancho, has been selected as one of 10 students in the 2023-2024 class of Rising Leaders, a one-year program designed to train exceptional young advocates in civic participation, education advocacy, leadership, and public speaking.
Created and led by the National Alliance for Public Charter Schools, the Rising Leaders program offers intensive training and mentorship in civic participation, education advocacy, leadership, and public speaking. The program empowers students to become powerful advocates for high-quality, free public education, equipping them with the resources and confidence to make a positive impact in their schools and communities.
The ASK Academy is a STEM-focused school, supporting Paredes in his academic pursuits, and his passion for politics and education advocacy. His journey to becoming a rising leader took off in an exciting, international way. Paredes participated in the Congress Bundestag Youth Exchange Program, spending 10 months attending a local German high school and learning the language. While in the program, he interned with the Youth Parliament in the North Rhine. He said this experience broadened his thoughts about other cultures and countries and fueled his determination to make a difference in his own community.
Returning home, he began working to make a difference. Paredes has launched an advocacy campaign at ASK Academy called "Advocacy @ ASK". Paredes said his goal is to help students find their voice and get them involved with the affairs of their school and community. From something as simple as asking for a deadline extension on an assignment, to a broader effort of creating academic and athletic opportunities at the school, Paredes is creating an environment of advocacy at the school.
Paredes aims to bridge the gap between his school, community, and generation, ensuring that student voices are heard in decisions that impact their education. He said his school, ASK Academy, is very supportive of his efforts. Paredes said that there are many influences in his life that he could look to for inspiration, and while thinking of all the people in his life that have helped shape him into the rising leader he is, Paredes smiled and said, "It's hard to find just one person who has inspired me."
His passion for education advocacy and his experiences in Germany have set the stage for a promising future. Paredes aspires to work in the public sphere. His experience in Germany was made possible through a program in the United States Department of State. Post-college, Paredes would like to serve as a United States ambassador and has even considered the potential of running for elected office.
The Rising Leaders Initiative, led by the National Alliance for Public Charter Schools, provides Paredes and his fellow rising leaders with resources and training to become effective advocates. This program equips students with the skills and confidence needed to bring about positive change in their communities, work Paredes has already begun.