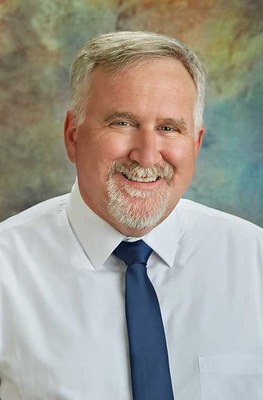 Superintendent Scott Elder, who led Albuquerque Public Schools through the COVID-19 pandemic, will not have his contract extended by the board of education.
Tonight's meeting concluded the annual process of evaluating the superintendent's contract. Recently, the board has worked closely with experts to write new goals and guardrails for the school district in an attempt to increase the academic proficiencies of students and to reverse plunging enrollment that has plagued APS since 2016.
In a statement, Elder said, "I am proud of my service to APS and this community, and I am particularly proud of the progress APS has made, despite the challenges we faced and the unique issues created by the pandemic. I am grateful to the Board for the opportunity and to the many wonderful APS employees who work so hard every day for our students."
The board's statement at the conclusion of executive session read by Board President Montoya Cordova said, "Superintendent Elder has led APS through some challenging times, and we are grateful for that leadership. We wish him well in his future endeavors, and we look forward to having his help as we transition to APS' next era."
Elder will work with the Board of Education to create timelines for the selection of a new superintendent and will work to oversee an orderly transition of management, according to a statement from APS.
The board extended its thanks to Elder and called on community members to be involved in selecting the next superintendent.
Elder's contract will expire June 30, 2024.
Who is Superintendent Elder?
A third generation New Mexican, Elder attended Albuquerque Academy before attending the University of New Mexico, where he earned his Bachelor's degree in political science and Spanish, and a Master's degree in business administration and secondary education.
Elder's grandfather served on the APS Board of Education off and on from 1945-1969, and his mother worked for APS for 20 years.
Elder began his career as a substitute teacher more than 30 years ago at APS. After his stint as a substitute, he became a teacher at Highland High School. Later, Elder served as principal at McKinley Middle School, the Career Enrichment Center and Early College Academy, Highland High School, and Sandia High School. He then became Chief Operations Officer of APS and managed several departments within the district before becoming interim superintendent. He was appointed superintendent in 2021.
Recently, Elder helped defend the largest budget in APS history before the school board. The APS budget now rests at $2.16 billion and is larger than the City of Albuquerque's budget.
Elder watched over APS during the COVID-19 pandemic, overseeing the change from in-person to virtual and then virtual back to in-person learning.
In June 2022, the APS Board of Education approved a salary increase for Elder, saying that it was in line with other employee raises, but did not extend his contract an additional year, waiting for his evaluation to come up, a process that began officially this year. The board of education entered three separate executive sessions during regular board meetings to discuss the superintendent's contract and evaluation over the last three months.
The board entered executive session again on June 7, emerging from the closed session to make a statement on the decision to not extend Elder's contract.