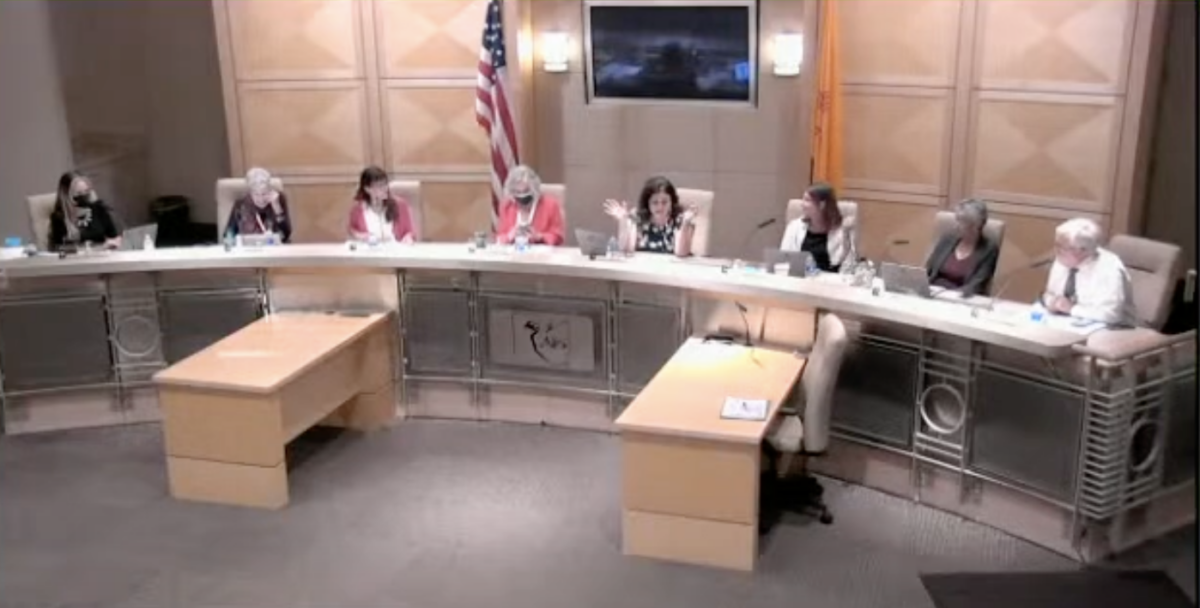 A divided Albuquerque Public Schools board approved a $1.9 billion budget for the 2022-23 school year Wednesday, though some board members remained dissatisfied with both the budgeting process and information provided by the district administration.
Budget conversations have been complicated by the fact that enrollment in APS is declining  –from 91,000 in 2017-18 to a projected 73,000 in the upcoming year. Yet, for 2022-23 at least, the budget continued to increase, from last year's $1.87 billion. But the district is preparing to "right-size" by cutting staff in schools and centrally.
Three school board members elected last fall – Danielle Gonzales, Courtney Jackson, and Crystal Tapia-Romero – voted against the budget, a week after delaying a vote so that Superintendent Scott Elder and his team could present the board with more detailed information on district priorities.
The Albuquerque Journal published a detailed story on the meeting this morning. 
APS walked the board through a painstakingly detailed two-hour budget presentation that nevertheless left most board members dissatisfied.
Although the budget passed on a 4-3 vote, a majority of board members said the budgeting process is flawed and needs to be improved over the next year. Budgetary decisions in some cases seemed misaligned with stated district and board priorities, they said.
"We say that we care about art, we say that we care about music, we say that we care about leadership and JROTC and choir and band. And yet those are the things that are cut, " Gonzales said moments before voting no.
Responding to Elder's comment that his staff had to work over the Memorial Day weekend to prepare budget materials for the board, Gonzales said that "this whole exercise was not to be mean, and was not to take away anyone's Memorial Day weekend. I'm sorry that happened.
"The purpose of (my) questions was to know that I am voting on a budget that is a statement of our values. I still do not feel that I have the information to know that this is a budget that represents values of the APS community. I think it's our obligation as elected officials to know that information. It's our obligation as community leaders to know that information and to prioritize those things."
Although she voted yes on the budget, new board member Josefina Domínguez also expressed deep reservations. "I'm very concerned about the disconnect between the narrative I'm getting tonight and the narratives that I get (in schools)," she said. "The two things that keep coming up for me is that we need a system of collaboration and a system of transparency."